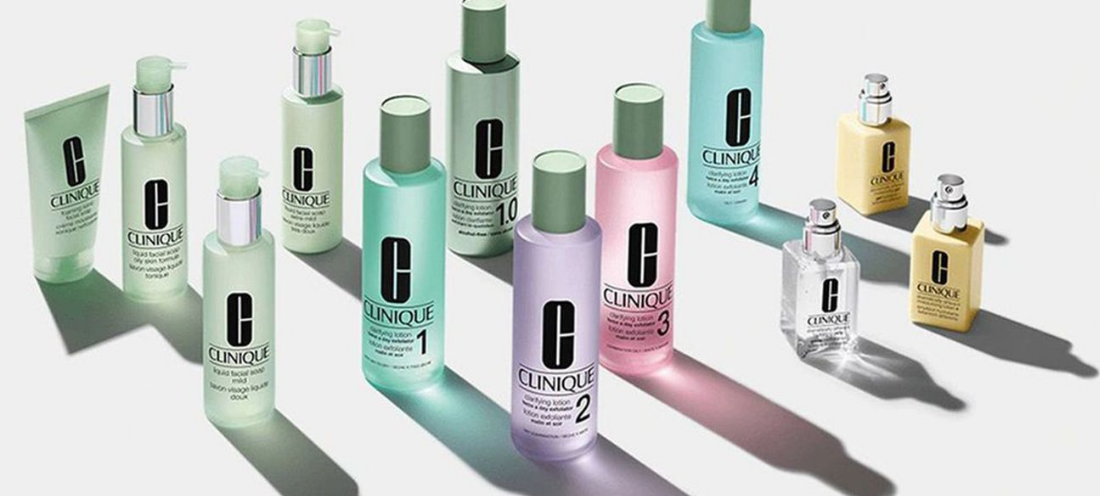 How to Build the Best Skincare Routine
Having

flawless skin ca

n be real! But only with the right daily routine. Simple steps that will refresh your skin and give it an irresistible glow with

the wide variety of Clinique laboratories. In addition to a healthy lifestyle

, you need to treat your skin kindly by following these steps to notice the difference in 3 weeks:


To keep your skin shiny, wash your face 2-3 times a day. Rinse your face with water then apply cleanser, and gently massage your face until you get foam. Pick what suits your skin from

Clinique's wide range of

face cleansers.
If you have dry or sensitive skin, light formula cleansers are the best. For

oily skin the

3-in-1 cleanser-scrub-mask

is meant for you. It helps to

reduce the appearance of visible pores and blackheads.

The next step is to use

the toner,

which is meant to be applied immediately after cleanser.

It is made for removing excess oil and stubborn dirt. It helps to

balance the pH of your skin

with different formulas for each skin type

.

So Just like your body will always need water, your skin will too. After cleaning skin will be ready to absorb the serum & moisturizer. Hydr

ate & save your complexion from anything that would damage its barrier, and give you that youthful glow you're after!

Reinforce the delivered benefits throug

h

iD Active Cartridge Concentrate that can be combined with your jelly or creamy moisturizer into one unit. By inserting the cartridge into the base you can treat your skin with one of these

c

artridges that solve your concern:
-The Green Active Cartridge Concentrate for Irritation to comfort the skin with Lactobacillus probiotic ferment.
-Purple Active Cartridge Concentrate for lines & wrinkles to smooth lines & re-plump with Whey Protein.
-Orange Active Cartridge Concentrate for fatigue to revive glow with Taurine.
-Red Active Cartridge Concentrate for imperfections that restore the surface with Salicylic Acid.
-White Active Cartridge Concentrate for uneven skin tone, it helps to brighten with Japanese Angelica Root.

The skin around your eyes is thin and more delicate than the rest of your face.

Don't forget the daily

eyecare & moisturizers

that contain enough active ingredients. This step will help to reduce or prevent wrinkles and fine lines.

Finally, help make sunscreens part of your daily routine to protect your skin against the sun. With

broad-spectrum UVA/UVB,

sunblock and antioxidants will protect your skin from much

environmental damages.
---