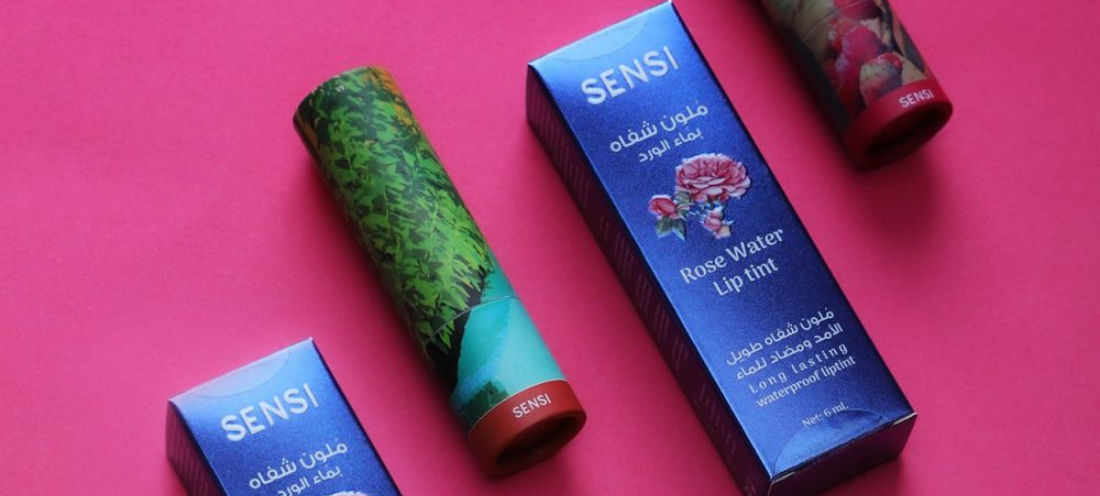 How Do You Get Your Lips Naturally Tinted
Tin

t is one of the biggest beauty trends

for daily natural makeup.

For most of us, starting our day with putting on makeup before going to work, would take extra time. Accordingly, it may prevent you from enjoying your morning coffee or

spending quality time with your family

.
SENSI Rose Water Lip Tint, will save your time & money! It gives you a beautifully matte final touch, weightless, bare-lip sensation.

Get a glamorous look without

much effort in seconds.
Its Anti Oxidant properties help strengthen skin cells and regenerate skin tissues. And the Anti-inflammatory properties soothe the skin from irritation. Also its Antibacterial help wounds heal faster. SENSI Rose Water Lip Tint's Anti Depressant properties work as a mood enhancer.
This tint is guaranteed to smell as good as they feel, and It will give your lips that plumpy look you are looking for!
How to use a lip tint for a natural long lasting look:
Prep your lips then apply a dab to your fingertip for a natural look or apply a small strip for a more dramatic look.

Lightly tap the lip tint on your lips before it dries up.
You can also get the lifted and glowing cheeks with just only two drops.

Apply a little on the cheeks and the nose. Then, distribute it to get a natural look that will definitely bound to stand out.

Why do we love this tint? It is suitable to have anywhere, everywhere. You can use it for work or a quick brunch with your friends.
This waterproof lip tint is one of the best tints in the market that has a long lasting formula. With an opaque and very attractive packaging.

SENSI Rose Water Lip Tint is going to be an essential all-year-round once you try it. It comes in 13 colours of lip tints

to create your own personalized shade.



Lastly, since SENSI Lip Tint is waterproof, do not forget to wipe it out by using an effective makeup remover before going to bed.
---