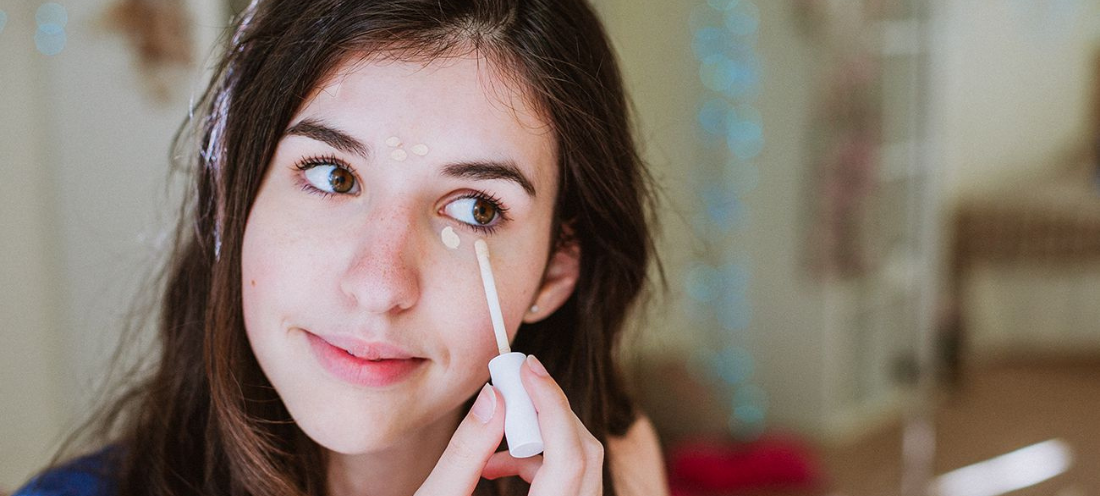 7 Concealer Tips You Need To Know
Concealers are one of must have basic Makeup tools. You apply concealer to give you a good coverage of skin

tincture  to provide a flawless skin look. Usually, it is known to cover under eye dark circles. Yet, there are some tricks & tips you are going to discover throughout

this article to take your make up to the next level. But first let's know more about the concealers types.

There are different types of concealer according to skins' type or the usage. We have the liquid concealer, cream concealer and powder concealer. 

The Liquid Concealer

is suitable for everyday and to go use as it is made to cover the light skin pigmentation. However, liquid concealers might crease in specific spots and create lines. B

ut we are here to solve this problem for you! All you need to do is to leave the concealer for few seconds after applying it on the skin then dab it using the sponge. This type is suitable for regular skin and dry skin after moisturizing it.
---

This type comes in creamy texture or different shapes as well. For example, there is the pen shape that provide full coverage and consist of heavier texture. Pen concealer is suitable for oily skin due to the small amount of oils in it. The second type, the normal cream concealer, it features medium to heavy full coverage. Which makes it perfect to use under eyes specially during certain occasions. Additionally, creamy concealer is suitable for regular and dry skin. 
---

Powder Concealer

has two forms, either loose or compact powder. It provides light coverage and texture to help you in setting liquid or cream concealer; also it can be used to prevent lines. 
---
Try these tricks that will make your concealer a magical tool:
1- Concealers can be used not only to cover dark spots around lips, but also to make them look fuller by applying a light shade on Cupid's bow before wearing lipstick.
2- To cover dark circles, draw the concealer in a triangle shape while leaving some under the lower eyelid.
3- Nail the perfect eyebrow by applying concealer around the lateral part of your eyebrows and let them stand out!
4- One of the tricks is to use the dark shades of your concealer as a contour & the light shades as a highlighter.
5- For morning & daily make up you can totally apply concealer without foundation to cover light pigmentation & unify skin tone.
6- Concealers can also help to fix the eyeshadow and get the right color if used as a base.
7- And it's important to mention that you can use a concealer as

an eraser

to clean makeup mistakes specially with eyeliner's blemish by dabbing on a little concealer using with an angled brush.