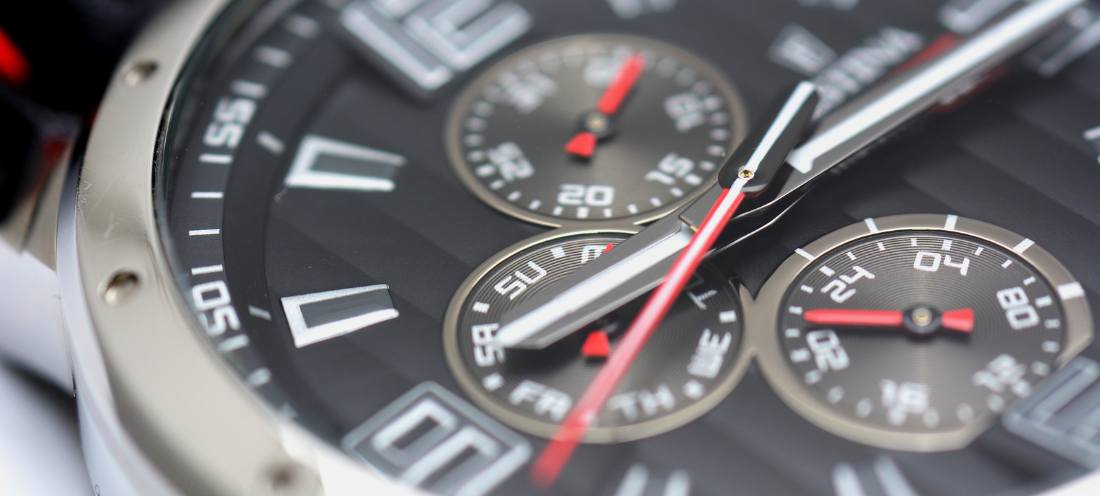 Types Of Watches You Should Know
A wristwatch is arguably the top and favored piece of all accessories for men & women.

Watches

are accessories, either as luxuries or as fast fashion items that can seriously enhance every style in your closet.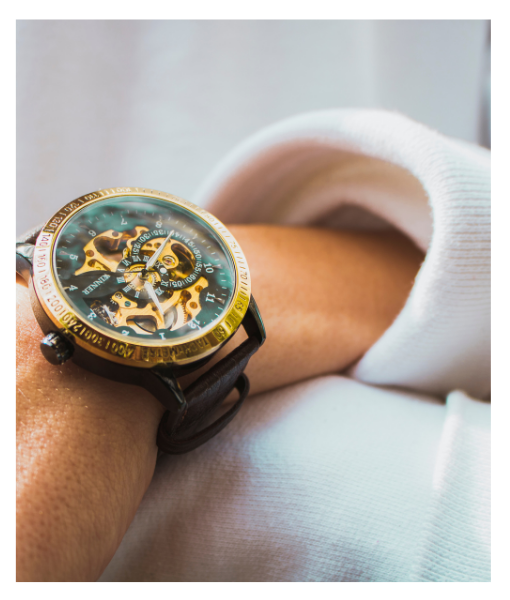 How many types of watches are there?
It may surprise you to know that there are 20 types of watches. From chronographs, and luxury watches to high-tech sports watches. Many types of watches differ in functions & features as well as the material. Thus you should learn the different types & aspects that you should take into account. In this blog, we will help you to choose the perfect watch. 
Perhaps, you have used a diving watch before or a military watch. If you did so, you must know that some watches are made specifically and exclusively for different tasks.  For example, pilots' watches have a unique design with anti-magnetic technology. It helps to prevent interference from the magnetic field in the plane cabin, and this avoids any malfunction that may cause an emergency.
So here, we will dive into the trends of watches design, luxury watches brands & type of watches  for men & women, to help you choose the right watch & to look presentable & aesethtic.
Different types of watches: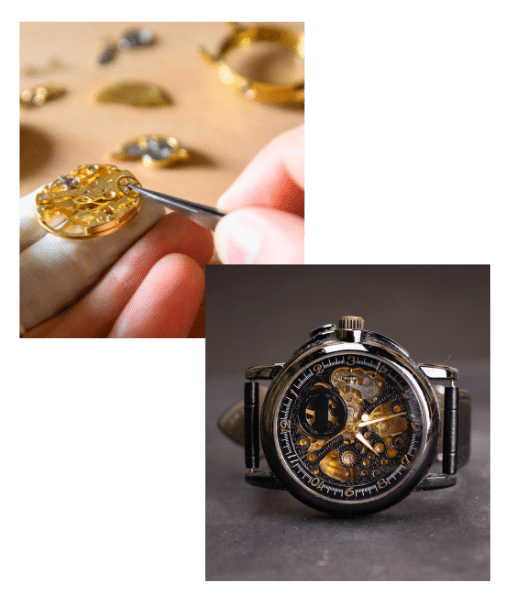 In the mechanical (Automatic) watches the source of power is the mechanical movement. I
n fact, automatic watches have a magnificent engineering design behind the scenes.
They don't require batteries as they are powered through kinetic energy. 
There are two types of mechanical watches, one is the automatic watch besides the manual, and the difference lies in their winding system. Manual watches can work up to 50 hours after rotating the crown manually, while automatic watches are developed as self-winding watches.
It's amazing to know that the automatic watch can keep ticking forever as long as you wear it! The reason behind that is the generated energy that requires the movement of the wearer's wrist to keep the watch ticking.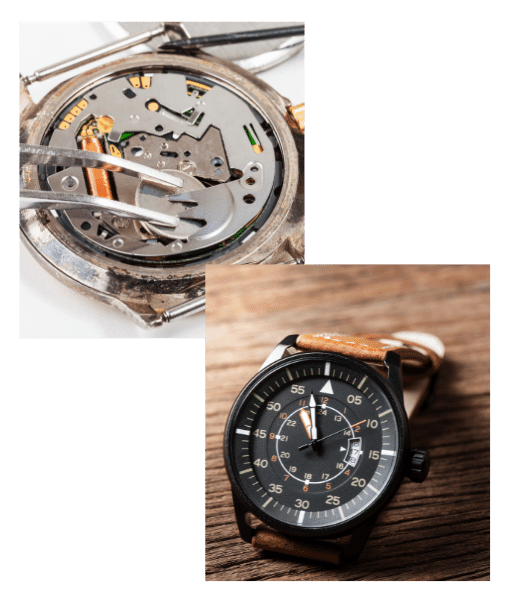 Quartz watches simply means the watch gains its power source from a battery. This type of watches are usually on the extremely affordable side. They  are highly reliable when it comes to the accuracy of tracking time, also require very minor maintenance, besides that you only need to change the battery once every few years. 
Quartz watches are an excellent choice for men or women who are looking for an equal combination of simplicity, good price and elegance watch.
You can tell the difference between an automatic watch and a quartz watch immediately, by looking at the motion of the second hand. Unlike quartz watches, the second hand on the automatic watch has a smooth & sweeping motion while the quartz watches have the tick-tick motion that moves per second.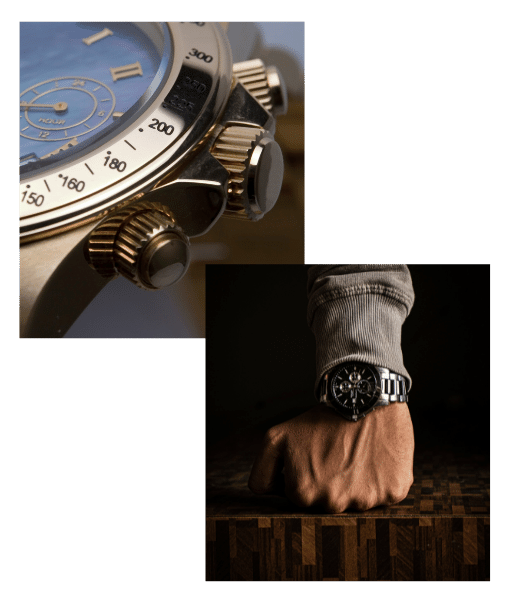 One of the most well-crafted watches, that has unique mechanisms and multiple systems. A chronograph watch is a good choice for daily activities and long trips, as chronograph watches contain indicators for time, speed, distance and several other indicators.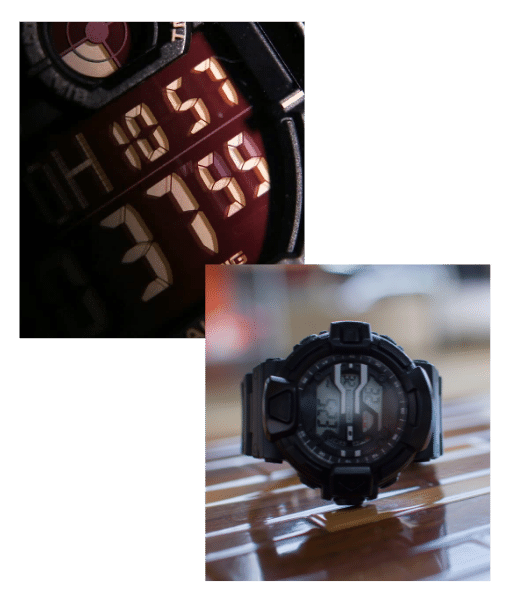 In the early 70s, Digital watches were first introduced as futuristic watches back then. Even though companies have managed to produce more sophisticated and modern watches, for many people vintage digital watches still belong to their antique collection.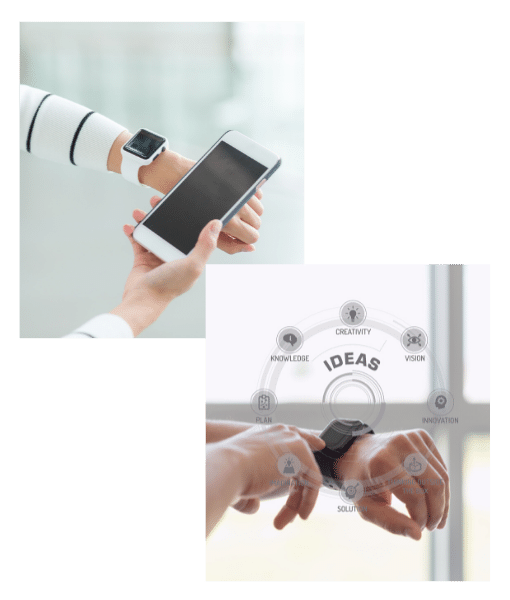 As technology advances rapidly, smartwatches are becoming more valuable for us and in the watches market. It might not be the right choice for some occasions but it's undoubtedly a tool that can do a lot more than indicate time. In several cases smartwatches will be able to replace your phone in terms of doing certain tasks, depending on the watch's technology level and operating system it can go far beyond all that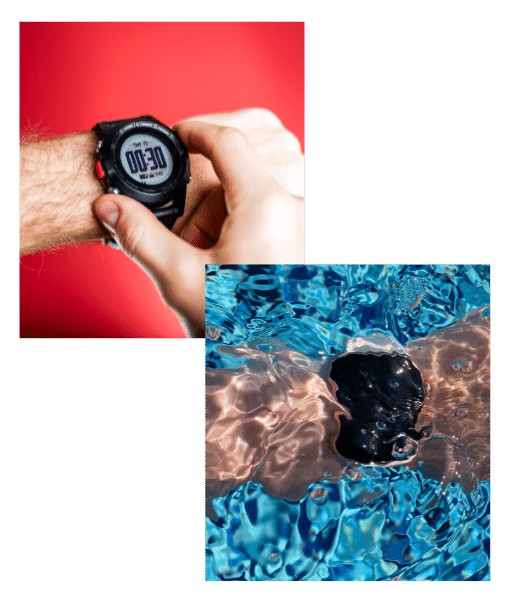 Sports watches are highly functional, durable and scratch water-resistant tools. It is an easily legible watch that is designed for many physical activities and sports. Now, you can use smartwatches for sports because they are incorporated with health and fitness sensors and trackers. 
Fitness watches has the ability to accurately estimate many statistics such as heart rate, counting steps, calculating calories, measuring distances, tracking sleep and other multiple metrics that you may find important to you. Fitness watches can be truly helpful to men and women to pursue physical activities daily which help achieving the best results.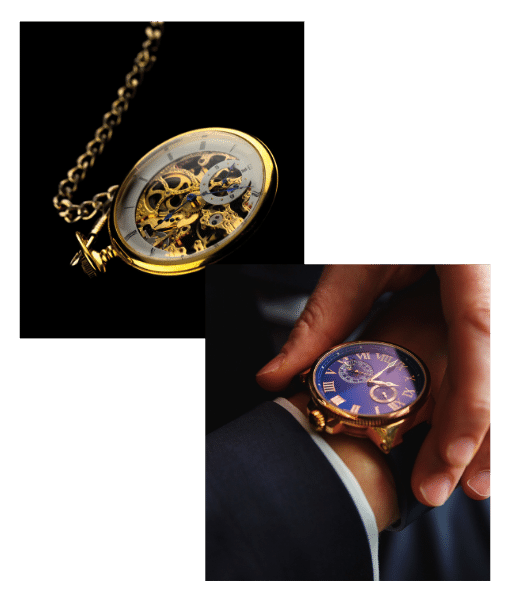 Perhaps this quote sums up the meaning behind Luxury watches. The annual exhibition showcased the finest luxury watches from various international brands and fashion houses. Understandably, they could be the most expensive of all types of watches.
Frederic Constant
and
Tag Heuer
were among the top international watch brands distinguished by their luxury, sophistication, and modern designs.
Additionally, is the legacy of excellence.
Rado
won many awards and became one of the leading brands in the Swiss watch industry.  Rado's watches are known for the innovative design of the good material, that creates exquisite watches.
How to choose the best watch strap?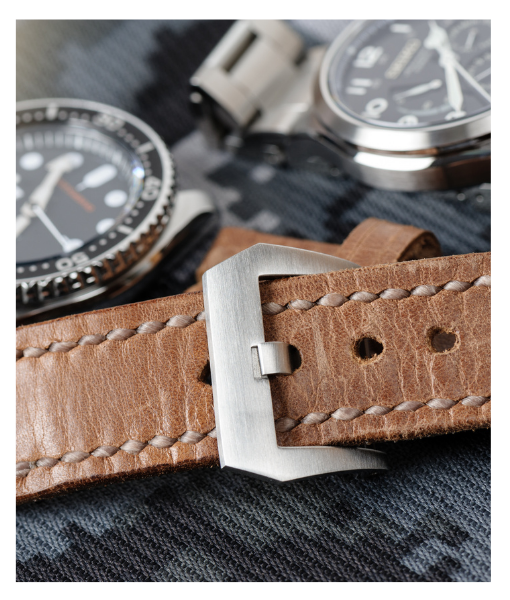 Depending on your preference,  environment or tasks, you'll choose between different watch strap materials. Every material has its advantages that may influence your decision. Here are some to help you decide which strap is perfect for you.
Stainless steel:
The stainless steel strap is excellent for daily wear. It is strong and resistant material that adds more value to the watch offering attractive colors that don't tarnish or fade.
Leather:
Leather straps are nicely soft materials that make the watch extremely comfortable all day. Wearing a leather watch could make you feel confident and more productive with a very fashionable and comfy variety of finishes.
Silicone: 
Silicone straps provide good resistance against high and intense temperatures.
It is a very inactive material and doesn't react with the majority of chemicals. Because of its nature, this type is great for nurses and daily use.
Resin
:
Resin is either a natural substance, such as amber,  or synthetic. It is used in the manufacture of jewelry, handicrafts and watch straps. The resin strap is a very sturdy and durable strap despite its lightweight.
Ceramic
:
The ceramic strap is scratch-resistant that is several times harder than stainless steel! Despite this, ceramic is a lightweight strap that offers multiple modern and attractive color options.
You might be looking for a certain event

watch

or a versatile one that can match your wardrobe. It's your choice to select the preferred watch. But always consider the elements presented previously or any other aspect that matters to you. And call to mind that when you love what you wear, you feel great and you look glamorous.