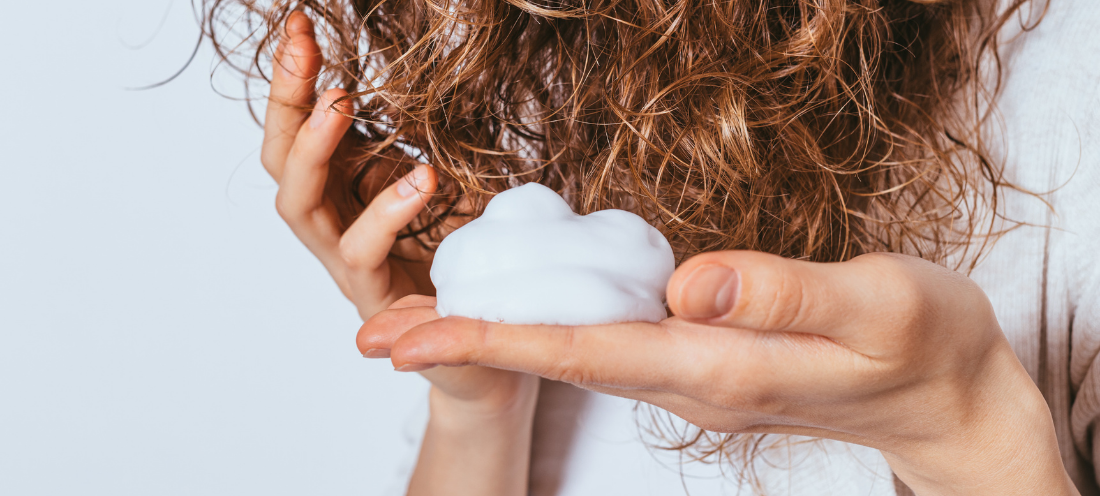 Easy Ways to Get Naturally Curly Hair
Curly hair style revolution is currently spreading more than ever! There are several ways to maintain the perfect waves and curls, in this article we brought to you the best, safest, easiest ways to help you have a naturally beautiful look. 

For those who originally have curly hair, there is no need to use high heat to get the perfect curls. However, if you have more silky to less wavy hair, you might opt to use more tools & hair curling devices to get the look you want.


How to maintain frizz-free curly hair without using a curler?
Curly hair tends to need more care than other types due to its dry nature. One of the life-saving tips

is to avoid using a shampoo that contains sulfate

as it causes damage, drier hair, and slows the process of its growth.
Moreover, you can

apply a conditioner for a few minutes during the shower and then wash it with water, to give your curls a more moisturized and healthier natural look.

In conclusion, go with the process of drying your hair, which is the most important point that affects the overall result of curly hair.

As for dry curly hair, you need to use serums or scrunch in some curl cream to the bottom of your wet curls after applying some soft combing with a wide-toothed comb to

tame frizz

. After that, give your hair a blowout using a

drying device

or a diffuser with a special tool to distribute heat eve

nly

, this way you will dry it & get a hairstyle at the same time.
At a low speed of the diffuser, gently press it against the hair while moving the dryer in a circular motion until it's dry & curly. Hold the clump for seconds then leave it down, you can scrunch up the curls with your hands to fix it. Keep moving all over your hair until you dry all your curls to get the final look & there you are ready to go!
For other hair types including less dry & silkier you can use other methods where you would need an important tool; a

curling device

, if you were planning for a special occasion and you were looking for a flawless hairstyle. Curlers will give you immediate satisfying natural results of shiny & thick curly hair if used correctly, just be careful to avoid using them on a daily basis to protect your hair from being damaged

.
What is the right way to get thick curls using a curler?

Gather your supplies & tools, you will need

a

hair straightener, hairclip & of course

the perfect curler!

Begin with drying your hair well with a hairdryer or a towel to avoid using straighteners and curlers on wet hair, as doing so will burn your hair. Also, make sure to apply heat-protecting serum or spray. After drying your hair,

straighten it slightly & not too well, this

step would help your cu

rls to last for a day or more.
Divide your hair into four to five clumps with hair clips, start with one section and grab a thin lock of hair to curl it around the curler

in a clockwise direction on the right side of your head, and counterclockwise on the left

. Repeat the same with all other sections to get the nice curly hair you are wishing for & yes; your look will catch all eyes on you!
To enjoy these thrilling results throughout the day, use hairspray, but be careful from excessive applying so you get that natural curly hair look.