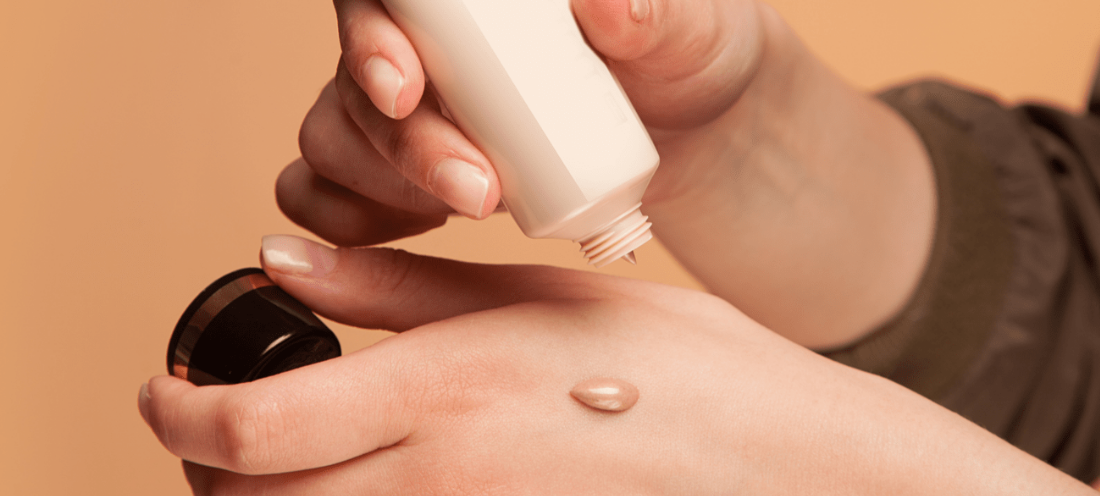 How to Find Your Foundation Shade?
How to find your perfect foundation

match

? Actually, this depends on the undertone of the skin.

You may wonder, what is the undertone? How can you define the undertone of your skin?

Allow us to help through these simple tips.
First, You need to keep in mind that the skin color or tone is different from the undertone of the skin. Moreover, the undertone is the natural color underneath the surface of your skin, where there are three major different undertones, including the cold tone coded with (C), warm tone with (W), and neutral tone with (N). You might have seen these letters before on some other products. It indicates types of undertone where you can then match the product color. Which accordingly makes it easier for you to pick the tone of your foundation. However, this tone classification might be missing in some products

 so you need to understand more about your tone. 
Second, there is a super-easy way you can do at home to find your own undertone. All you need to do is follow these steps:
– Look at your veins if they are greenish, then your undertone is warm so you need (W) shade.
– If your veins are in clear blue or purple, it means your undertone is cold (C).
– Lastly, if the veins are between blue and green colors, that defines your undertone as

neutral (N).
Thirdly, defining your undertone will help you in many aspects because it

affects directly the process

of choosing the color of your clothes, jewelry, and makeup. T

o understand more about the skin tone and the undertone you must know that skin

color is affected by external factors such as exposure to direct sunlight and different temperature

degrees. On the other hand, the undertone never changes.
How to test the right foundation shade?
Since ever, there has been one method to test foundations by trying it on the wrist. Yet, this

previous method is not accurate; what you should do is: test a small amount of the foundation on

the lower part of the jaw and blend it to see if it suits your skin color.

Tips for a perfect foundation:
– You may blend two different foundations to find the suitable tone for you.
– Use the color tone you previously picked then apply concealer or highlight on T zone to have a

glowing skin look.
– To have a tanned skin look, test the foundation on your forehead or chin before buying.