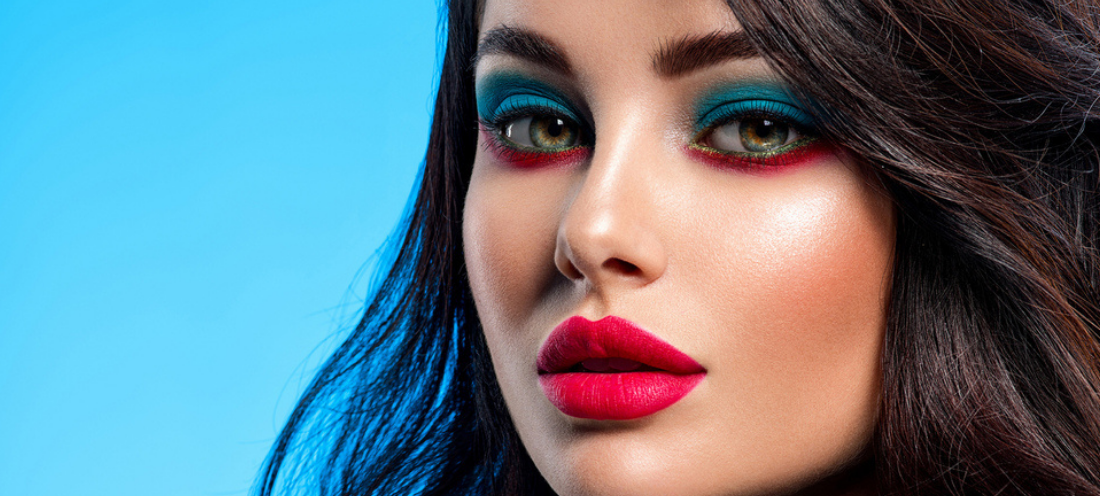 2021 Best Makeup Trends You're Going To Love
Have you ever tried that bomb & bold yet cheerful look? This makeup trend is going viral on the

Tiktok and everyone is enjoying it! It's time

to get the right colors for a

modern and vivid look. It's a fact, some colors might seem a bit extra flashy or unusual, but Lime Crime

Makeup will impress you!
The Lime Crime brand is well known in the beauty

community for its whimsical and colorful products. It's the right choice for  savvy girls who love to flaunt their style.

In addition to that, the products are vegan & cruelty-free.

Vibrant colors are making a style comeback as in this palette of matte eyeshadows. It will

immerse you in nine bright & warm shades for more independence and trendy style. Starting

from pink to golden yellow colors of a high-quality texture. Great colors that you can blend easily to match

daytime makeup.
For daily, simple & rejuvenated makeup, these tools will be more than enough. Especially, when it comes to

standing out your eyes & eyebrows naturally. First, brush your eyebrows using Lime Crime

Bushy Brow Eyebrow Mascara Gel to shape, separate, and lift your brows all day.
Once it is dry

and set, use the Bushy Brow Eyebrow Pen with its thin-as-a-pin precision brush.

To get the

perfect result, do not fill your eyebrow, but rather draw individual hairs, one superfine stroke at a

time where the eyebrow hair is less or on the outer corner.
For eyes, choose the color you like

from the Glory eyeshadow palette & apply only a small amount on the upper eyelid & define the

bottom eyelid with the same color. For some final touches to this trendy look, use Velvetines Matte Lip

Liner to fill the lips with a natural color, or wrap them with Wet Cherry Lip Gloss to give lips a

glossy and hydrated touch that matches your eye makeup.
Tools used for this look:


---

For evenings, all you have to do is replace the eyeshadows with the set of

Venus

or

Venus XL

matte and glossy palette. Make your eyelids intensely shiny at night with

Diamond Dew Glossy

Eyeshadow

in different colors for a more daring look. It is the perfect choice to make your eyes

sparkle and transform your makeup completely for a dinner party or any special occasion.
For a complete look, add the trendy

 Velvetines Matte Liquid Lipstick

with its velvet, gentle & light final

touch on the lips yet strong & water-resistant colors. Before applying any deeply pigmented

lipstick you should prepare your lips by gently exfoliating the lips to avoid clumping.
One of the

best homemade exfoliators is ground coffee. After scrubbing either with fingers or a brush, your

lips may feel dry, so it is advised to apply some moisturizer. Make sure to do this step before

applying lipstick, so it runs easily and smoothly on your lips, without any lines that might ruin the

look.

Moreover, if you are confused between sharp, cheerful, or new colored eyelids, it is time to get

the two looks at the same time with just one tool.

Lime Crime brand has recently released a set

of multi-colored matte eyeliners; as the trend of colored eyeliner seems to be constant and

renewed.

Venus Matte Eyeliner

is for every girl who is out of the ordinary with vibrant colors.
To

learn how to draw eyeliner easily, read the following article – How to draw eyeliner for beginners

in an easy way -.