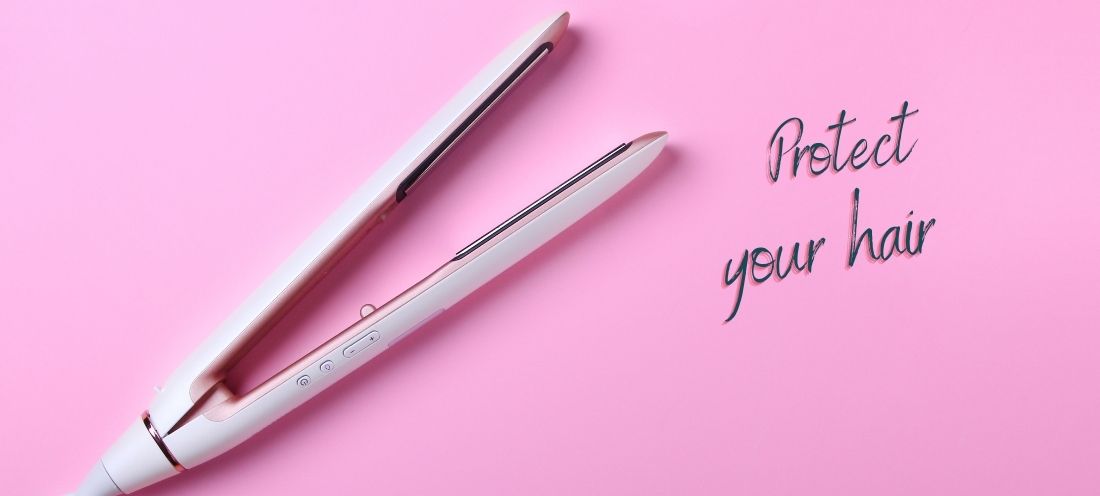 How to Prevent Heat Damage On Hair
Hair breakage? Yeah, we know, it's a huge problem despite the great care you pay to it. Some styling methods may cause damage over time, such as straighteners & curlers.
The best solution for heat-damaged hair is to prevent the harm but, can we? You got several ways to protect it from breakage when exposed to heat. We are here to help you style prevent damage.
How to prevent heat damage when straightening hair?

First: When should you use a straightener?
● Hair should be dry when exposed to high heat. Dry it gently either with a cold

air dryer or a towel to avoid damage.
● Brush it to get rid of the knots in it before blow-drying.
● Avoid using high temperatures daily.
---
Second: Use high-quality straighteners that will protect your hair. We will review some high-performance straighteners that prevent damage and provide the required softness.
The most popular straightener from Philips, Moisture Protect, maintains moisture and protects it from breakage. It is designed in a way to ensure the protection of your hair as follows:
● MoistureProtect sensor protects it from overheating. It regulates the heat according to your needs,
● The sensor diagnoses 30 times per second and adapts the temperature to preserve natural hydration.
● The floating plates protect from being damaged and reduce the possibility of hair breakage. They move to adjust the pressure on the hair.
● A high-performance heater that provides the perfect temperature while getting the exact style you want! Styling will be faster since you need fewer strokes while straightening.
● Styling will be faster with Philips! It provides a more caring temperature with fewer strokes to straighten your hair.
● Get smooth, shiny, and frizz-free hair! The charged negative ions eliminate static, condition and smooth it down cuticles to intensify shine and glossiness.
● The high-performance heater ensures a fast heat-up time of just 15 seconds.
● 3 temperature settings from 200 to 150 Celsius to ensure that you always style at the best temperature for you.
Philips have also more high-quality devices that keep your hair healthy. It give you a stylish look such as the

Philips Essential Straightener

:
● This device is specially designed with wide plates for quick and easy styling of thick and long curls.
● It contains ceramic-coated plates to ensure smooth curls and quick results.
● The plates provide instant ionic conditioning care, hydrating and adding shine.
● Styling temperature reaches 210°C in just 30 seconds of warm-up.
Similarly

is

Rebune Ceramic Straightener

, which allows straightening or curling hair. With maximum protection due to temperature regulation, and Teflon floating

plates. It provides you with this smooth and precise effect of any style without damage.
Visit HNAK to know more about hair straighteners.

Third: Use heat protection serum, cream or spray on your hair before exposing it to heat to support the moisture balance and protect it from breakage. Do not forget to make an oil bath twice a week if you use the blow-dryer regularly to keep it shiny and prevent breakage, drink enough water throughout the day to boost your hair's overall health & maintain its moisture.