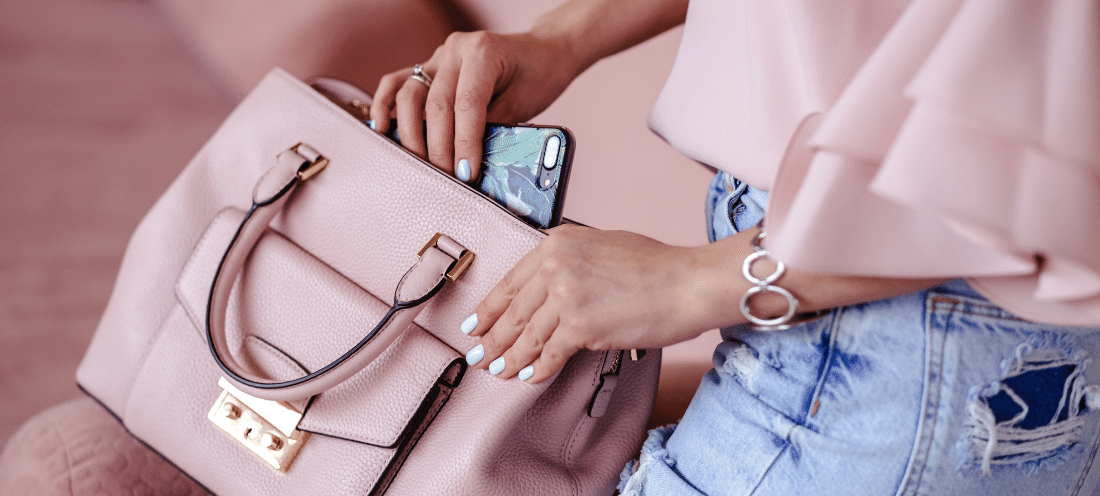 How To Choose a Handbag for Everyday Use
W

ith the new year, you might be taking the opportunity to update your wardrobes to reflect a new chapter of your life. We can't deny, it's

fun

to go shopping especially for choosing a new handbag.
Although you might find astonishing pieces on the shelf with all the beautiful colors, some are not made for everyday use & real life.

Are you confused

?

Not knowing how to select a good handbag for yourself? Join us through this article to learn more on how to find your missing piece & pick your handbag.


How to choose a handbag?
There's a handbag out there for you, all you need to do is to consider some fact

s before choosing the right handbag. The styles and shapes play an important role as much as the colors. Also,

your body type will guide you to

choose your hand

bags smartly.
What is the best handbag to choose for everyday use?
Handbag is an everyday fashion essential we cannot live without. It definitely adds a gorgeous boost to your outfit as an accessory. But, is it possible to select one handbag for everyday use?
There are ridiculously several types of handbags to pick from & different styles to wear, such as; shoulder bags, cross body, tote bags, clutch, wristlet and backpack bags. Hence, we will show the most popular style of handbags that you can wear every day.

Tote bags are practical

yet chic

handbags.

This big-size handbag will be "the one" to carry your favs & more inside. They are the best for work, college, school or travel to take everything you need

and get on with your day.
Tote bags

a

re designed with plenty of space inside to take all your belongings like a notebook, makeup kit and tablet when spending all day out. It has a range of materials from a casual canvas tote bag to a leather handbag.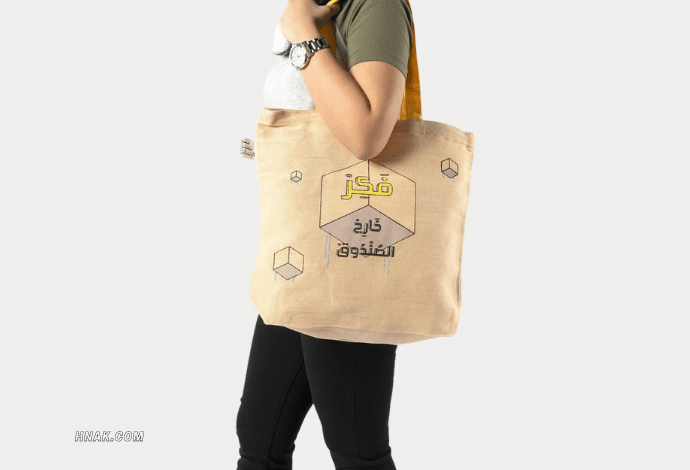 Today

, many people prefer the canvas bag because it is

economical

, has very unique style and it's a

durable handbag.

Min Maadan Alensan's tote bags

are made for long-term usage from canvas to be flexible & practical. Track down the best

printed canvas tote bags

that are designed with Arabic text & more.

Another type of handbag is

Hobo bag

, it is an evermore handbag that is well-known by its crescent shape. Choose this handbag if you're looking for a very practical one with convenience and comfortable design to carry easily over your shoulder.
This bag is usually made from flexible materials that make it suitable for everyday use, here you can find a

great selection of Hobo handbags.

Cross body bags are one of the most universal bags' styles that you can wear everywhere. If

you need

a lightweight cross body bag, sling bag is your option, click here to discover

leather sling bags

.
Despite its small size, it's big enough to store your cellphone, keys, perfume, lipstick & all of your small essentials in one beautiful bag.

Sling handbags

are an ideal accessory that will complement your outfits like abayas, dresses & skirts. Besides, this type of handbag will help you walk in light weight and feel more free while you move around and enjoy your time out with your friends or family.
---
8

Fashion tips on how to choose your handbag:
1- To fit the place:
Choosing a good handbag is no less important than finding any

other fashion accessories

.

You always select them depending on the occasion where the same goes for handbags.

Of course you

don't want to carry an evening clutch to the office, so choose a practical handbag like hobo or

tote bags

that serves the purpose at work or college.
2- The perfect pockets for you: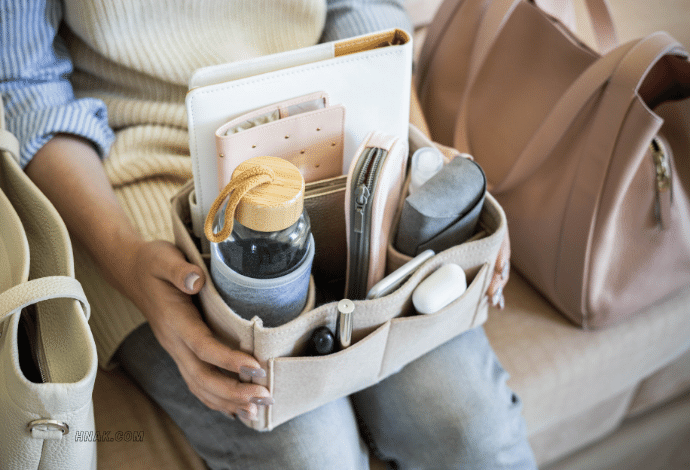 Choosing a handbag size depends on your belongings. First, determine what do you carry every day to figure the right size you need. Also, the bag design structure is important to keep it functional & practical. If you find a good size but not well structured, you can get compartments to separate your things & help you organize your stuff inside the bag.
3- The best fabric for bags:
Clothes and handbags work together to create "the look". But you should know matching the same material as your dress isn't a good choice. For everyday use you are searching for good quality & sturdy handbag. Faux leather bag is a ubi

quitous one that goes with most dress fabrics. Or choose

canvas & cloth handbags

which are perfect matching to all your work wear neutrals.
4- The right color you like:
C

lassic handbags of all time are mostly black or brown. However, you can pick a handbag with your favorite colors bearing in mind some tips. To the point, do not carry a multi-colored bag with multi-colored or printed clothes. Choose a handbag with neutral colors when wearing clothes of many colors and vice versa. If you wear abaya, you should consider that while choosing your handbag.
5- The pattern:
 

Find Harmony between your handbags and outfi

t

,

It's okay to mix your patterns up to stand out from the crowd. For example, you could pair our

solid

sling handbag

with a striped or floral shirt or dress, or select a printed tote handbag with a white shirt & jeans.
6- Your body type:
It is true, your body can tell you what is the right handbag for you. Choosing bags according to your body type is a big topic and one article is not enough to explain it properly. To put it up briefly, the biggest secret is to create balance, sometimes by selecting the shape that's the opposite of your body shape.
For example, bags with more w

idth are ideal for

tall and skinny w

omen. Likely, for a

triangle body shape, choose

crossbody handbags & belt bags

. But short women better avoid wearing very large bags and lo

ng straps. Moreover, plus-size women will look amazing with sharp-edged, medium-size bags to flat

ter their figures!
7- Match your own style:
You should take your personal taste into consideration. You may have been in a situation where you love a particular bag, but it is not recommended for you.

All fashion tips are made to assist you to find the best option for you, so don't let society or the media tell you what to wear. Remember, beauty comes when you wear what you like & feel comfortable with!
8- Design your bag: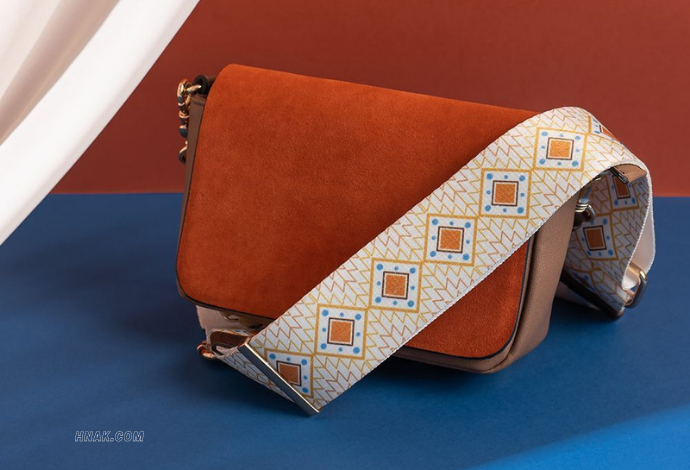 Be creative and show off your own personal style by adding a glimmering touch to your handbag. There are a lot of trending accessories you can attach to a bag like cardcase, keychain, twilly to tie on the bag handle, or you can change the strap to make your handbag look incredible.
Replace your

bag's strap

with

Mishkat new straps

, a piece that will

decorate &

create a fashion inspiration of unique designs that are full of bright colors, bold patterns.

Carry your authenticity & express different local tribes' identities over the shoulder or crossbody for a highly personalized look.
---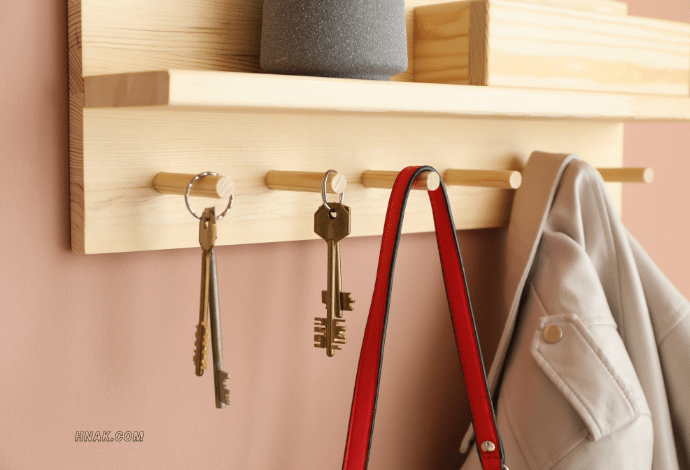 Now

, take this guide to the test to select the best handbag & spotlight your fashion looks for 2022! And remember, for long-term usage, keep the handbag clean, empty it regularly to shake out the dirt & don't hang it but store it in the dust bag when you're not using it.