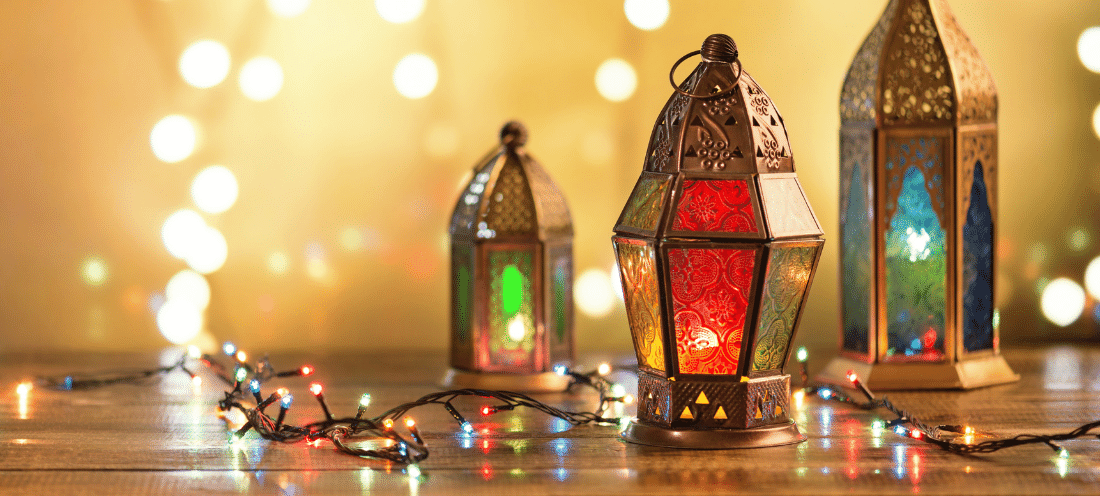 Are you Ready for Ramadan
Ramadan calendar for 2022:
One year has passed already since last Ramadan!

Now Ramadan is on our doorsteps

stirring beautiful feelings as if our souls are getting showered with mercy. According to the calendar, Ramadan for 1443 AH starts on the 2nd of April 2022.
Ramadan is a very special month for Muslims all over the world.

Every year Muslim people start planning pre-Ramadan in many ways. Hence, we advise you to start on from now by building a healthy diet. Cut down on snacks and

reduce your food intake

to

prepare your body and mind for Ramdan.
How to prepare for Ramadan: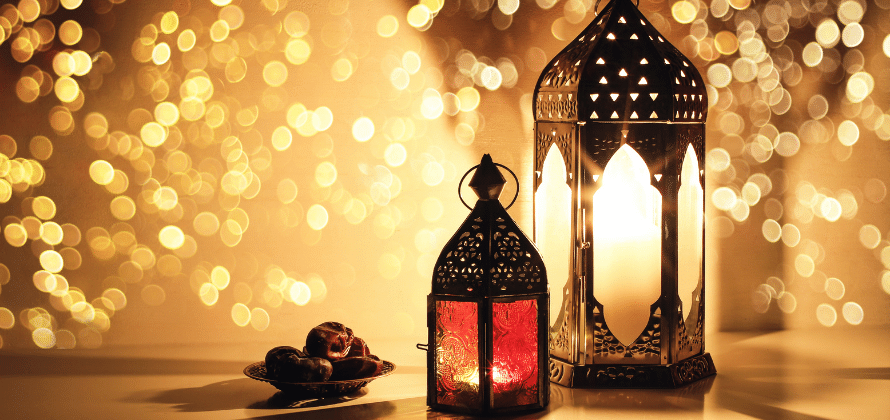 It is fascinating how the houses and streets tell us it is Ramadan when it is lit up with light and lanterns. In the traditions, families & friends celebrate Ramadan together with felicitation. They tend to prepare for Ramadan with a sense of joy and excitement.
Alongside the delicious smell of food, the

crescent moons and twinkling lights

create a beautiful & magical atmosphere for Ramadan decoration.

It helps

to instill love & values of Ramadan in children's hearts.

But hold on!

You don't have to go

shopping with panic and anxiety to get Ramadan decorations.
You can decorate your house with a low cost and elegant decoration. We would like to share with you our inspiration for Ramadan

preparation from the best decorations for your house & the fashion trends.
Create a prayer corner in your home: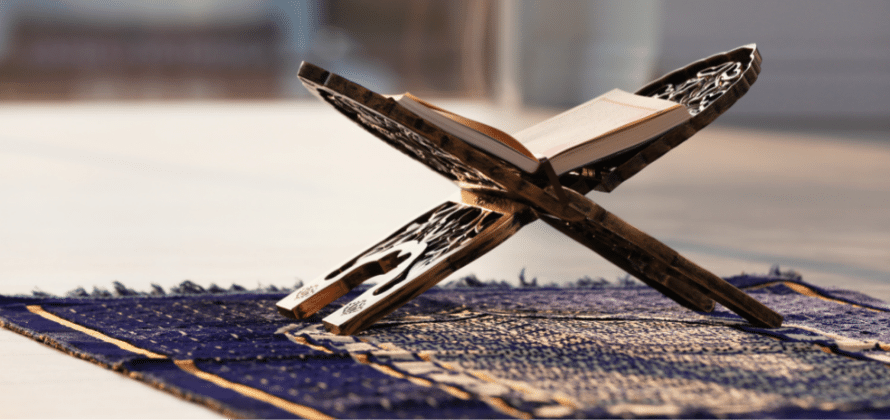 To get your home ready for Ramadan you should create a prayer corner. First, you need to find the best quiet place within your home for you to pray in facing the qibla. Bring any side table or shelves, arrange neatly the Quran, perfumes and

prayer dress

on the table. Check those unique prayer dresses with different sizes and colors that are 100% made of high-quality cotton.
Another essential piece in your prayer corner is the

prayer mat

, use any kind you prefer like cotton or the foldable mat considering the space you have. Add the Quran holder next to it to complete your prayer corner. Visit the site to see the big selection of all prayer needs.
Decorate your house with lanterns: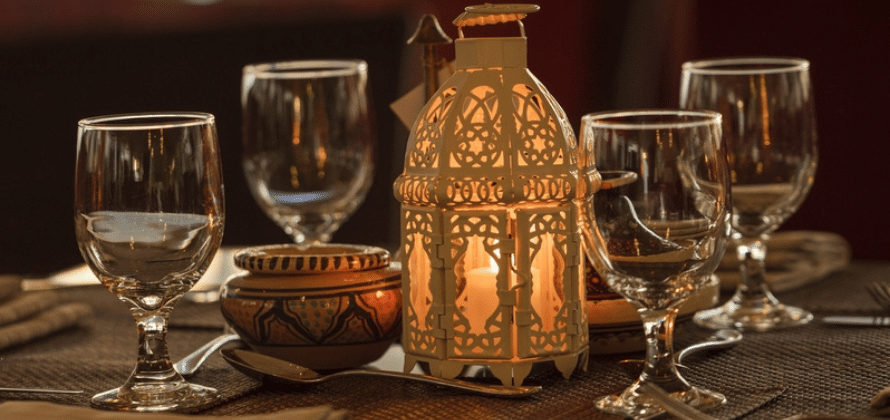 Lantern is a symbol of Ramadan, it has different types & sizes. We suggest you use the battery operated lantern because it offers no such danger and it can be used when children are around.
Bring a group of lanterns with different sizes, and colors that matches the furniture. put it on the console table or any good place along with any decorative pieces you prefer to add color and style.
We recommend that you place two lanterns of a fitting size on the dining table. Place it next to the delicious dishes to give you the perfect Ramadan atmosphere that represents Arabic culture.


Likewise, you can make your handmade Ramadan lanterns just from paper at home. They are affordable and safer, as well as you can engage children in decorating the home with the handmade lanterns or banners.
First, bring a colorful A4 paper, then fold the paper in half, lengthwise. Starting from the folded edge, cut this part into strips without detaching them. 
Transform the paper into a lantern by forming it into a tube shape & decorate it more if you like. Use the transparent tape to hold it with a thread to hang it.
Ramadan scents of bakhoor & home perfumes: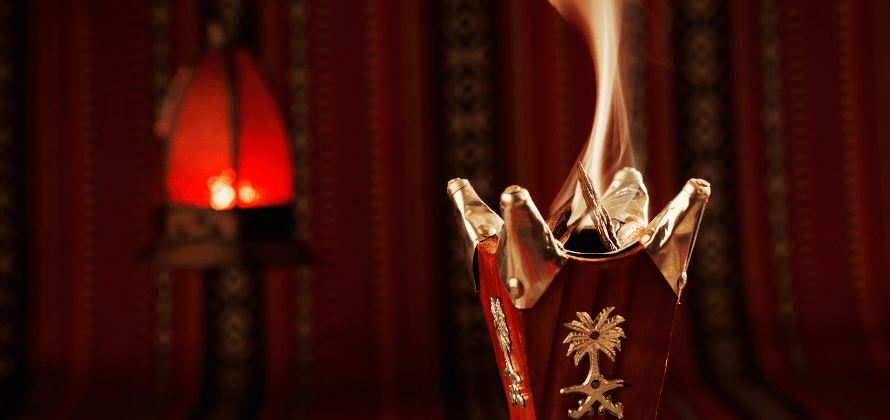 Bakhoor is one of the most traditional natural perfumes that have persisted throughout the ages for the Arabs. Especially on Ramadan nights, it made itself an indispensable perfume every evening to refresh home.
To enjoy a lively atmosphere in Ramadan, fill the house with a variety of

bakhoor

, including Mabsoos, the oud sticks and Maamoul. For a long-lasting scent, add a special fragrance from this assortment of

home perfumes

and use it on curtains, carpets, sofas and bed sheets to enjoy a refreshing scent.
Fashion trend for Ramadan: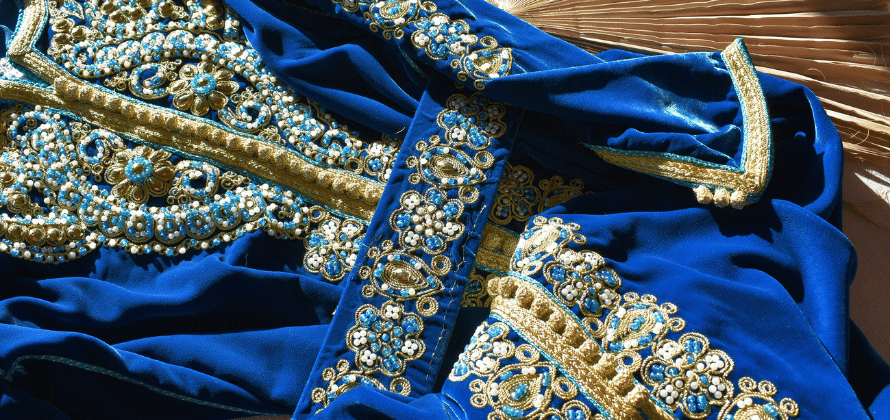 The Middle East culture and fashion influenced the fashion industry worldwide . For that we clearly see the Arabic touch in the fashion shows of many international brands like

Michael Kors

or

DKNY

.
Fashion

is a unique identifier for us like Jalabiya but sometimes it adopts international fashion designs. Commonly in Ramadan women tend to choose outfits that preserve their culture in a very modern style. Specifically, from the various options they can wear for Ramadan season, like kaftan, jalabiya or dresses With a loose-fitting design.
We encourage you to wear long maxi skirts with printed patterns or the jalabiya with embroidery for evening visits, which is the most popular fashion style in Ramadan.
Besides, you have the option to wear the jalabiya in all cheerful spring colors, such as pink & fuchsia. These colors are a prominent part in the spring fashion shows. Similarly, a piece with a lot of vibrant colors can fill your wardrobe for spring. 
The beauty of abayas always inspires designers for evening gathering outfits. We must show you this great collection of

cotton scarves

to wear with. The best material you can get for your skin, it is very light and prevents any skin irritation during the hot weather.
Hermes & Christian Dior slippers were a hot fashion trend for last Ramadan. If you want to accomplish that look for this Ramadan, you should wear

Mishkat

slippers

which is an inspiration of our own roots in the Arabian Gulf. Check this collection of sandals that are made from high-quality material to feel comfy anywhere you go.
Decorate your home effortlessly by visiting the online websites to get everything you need for Ramadan. We provide you with a great selective list for Ramadan preparation & decoration.
Never forget that preparation for Ramadan is not only a decoration but you should prepare yourself to get ready mentally and physically. You may start with healthy habits like sports, meditation & self-control to feel peace and balance which will help you to be prepared for Ramadan & fasting.
Ramadan Mubarak. Wishing you a blessed and Happy Ramadan!