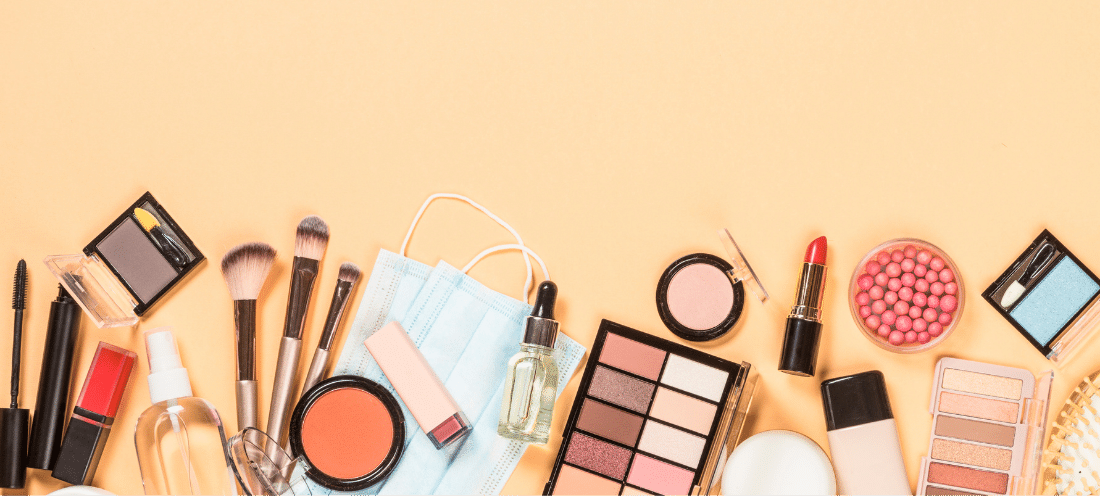 Eid Makeup inspired By Top Saudi Makeup Artist
It's the end of June and summer has officially arrived. Which means it's the favored time of practicing and improving your skills to achieve your ideal summer makeup. And more specifically for the big and unmissable events like the upcoming Eid Al-Adha. Although it may not appear like it,

Eid makeup

will require some effort.  But don't worry as we've trawled the internet for top Eid makeup and tips to get the look. 
Read this article to get tips and inspiration for your Eid makeup by the hands of most popular Saudi makeup artists.
9 Eid makeup tips to get the look!
1- Start with clean and fresh skin. Before you start applying Eid makeup, make sure to clean your skin with a suitable lotion. Yet keep in mind to avoid deep cleaning right before wearing makeup.
2-On Eid day, use a nourishing and moisturizing sheet mask before applying makeup to prepare your skin for makeup.
3- Arguably the core part that can break or enhance a makeup look is eyebrows. when you wear soft or eid makeup, avoid using deep black colors to fill your eyebrows. Additionally, filling your eyebrows is not as important as avoiding overdoing them. Keeping a delicate balance is the key to success here.
4- The way you apply concealer is more important than the concealer itself. Even if you're on the mission of hiding dark circles or acne, less is more with foundations and concealers. Aim for the perfect amount of coverage, particularly in Eid makeups as the main goal is to look as natural as possible.
5-
Along with concealers and foundations, contours and highlights are more about the amount you use.
6- Selecting the right color and shade can be a little tricky. Whether your skin tone is dark, medium or fair, go for matching shades to achieve soft eid makeup.
7- Some ladies may use the first cosmetic product they can find. Learning more about your skin type would considerably increase your chances in achieving your best look.
8-
A regular lips exfoliation is a simple yet effective way to keep them healthy and soft for glowy makeup.
9- The essential secret behind glowy makeup is to maintain a proper skincare routine. Consistency and patience in skincare will be rewarded with a healthy and glowing skin.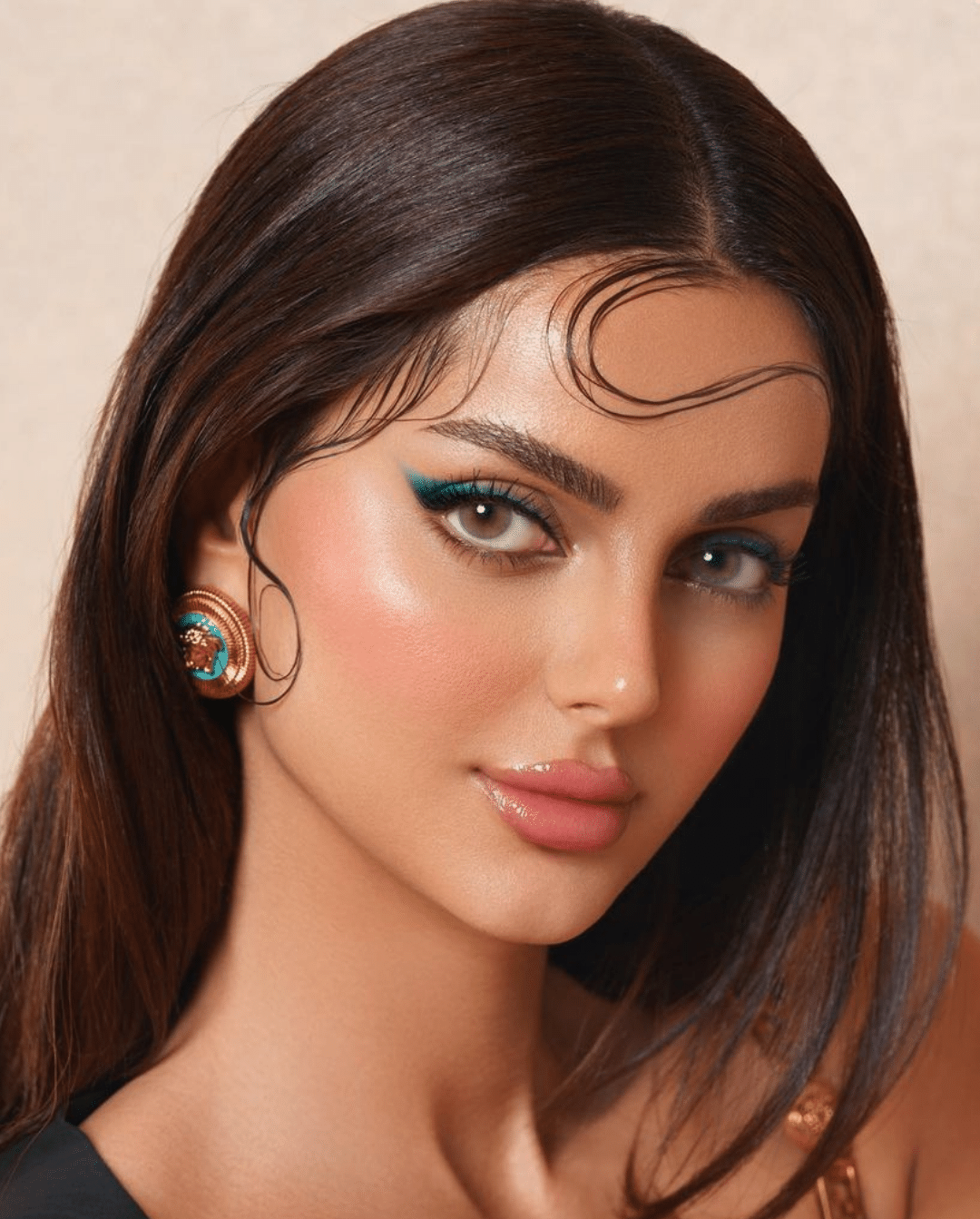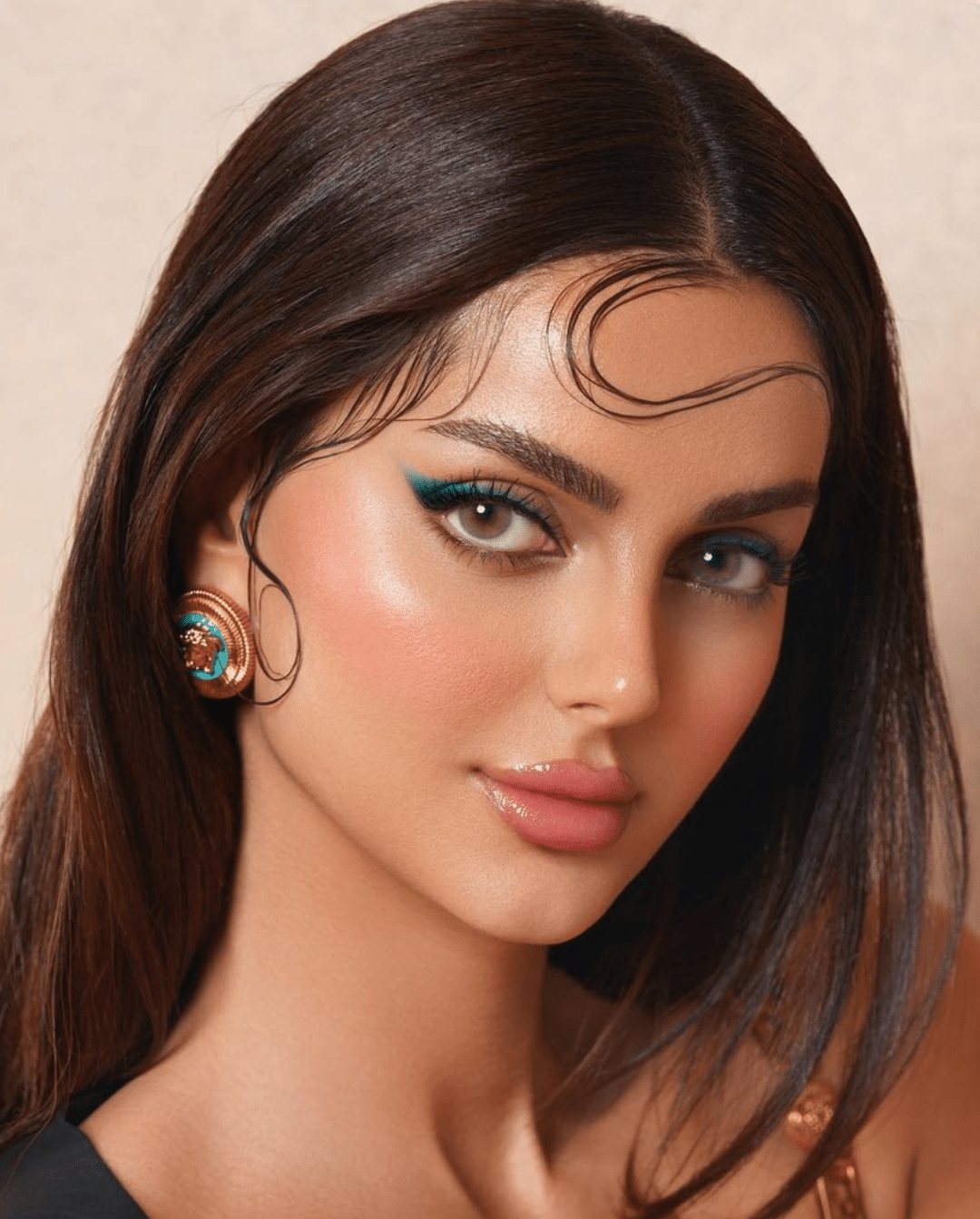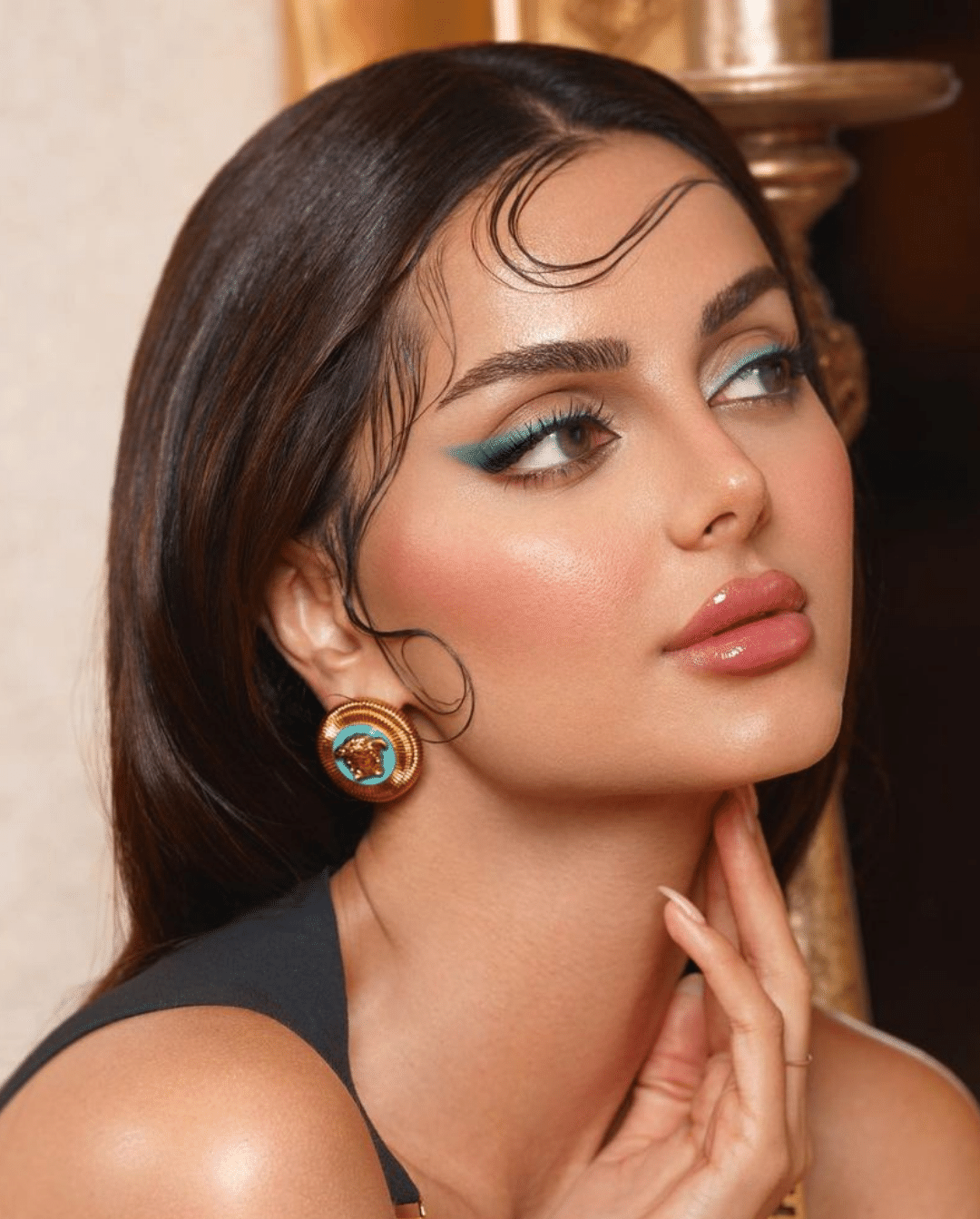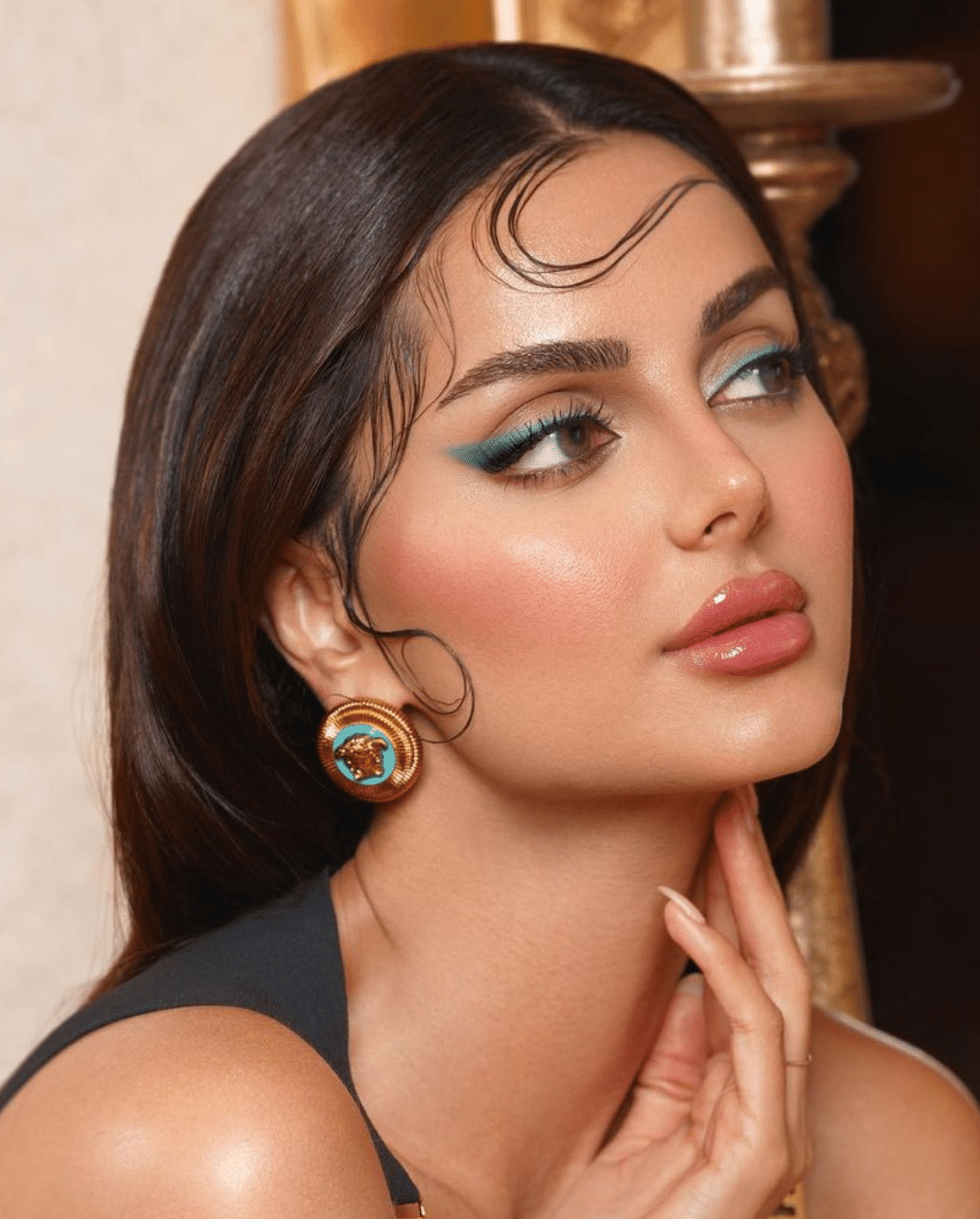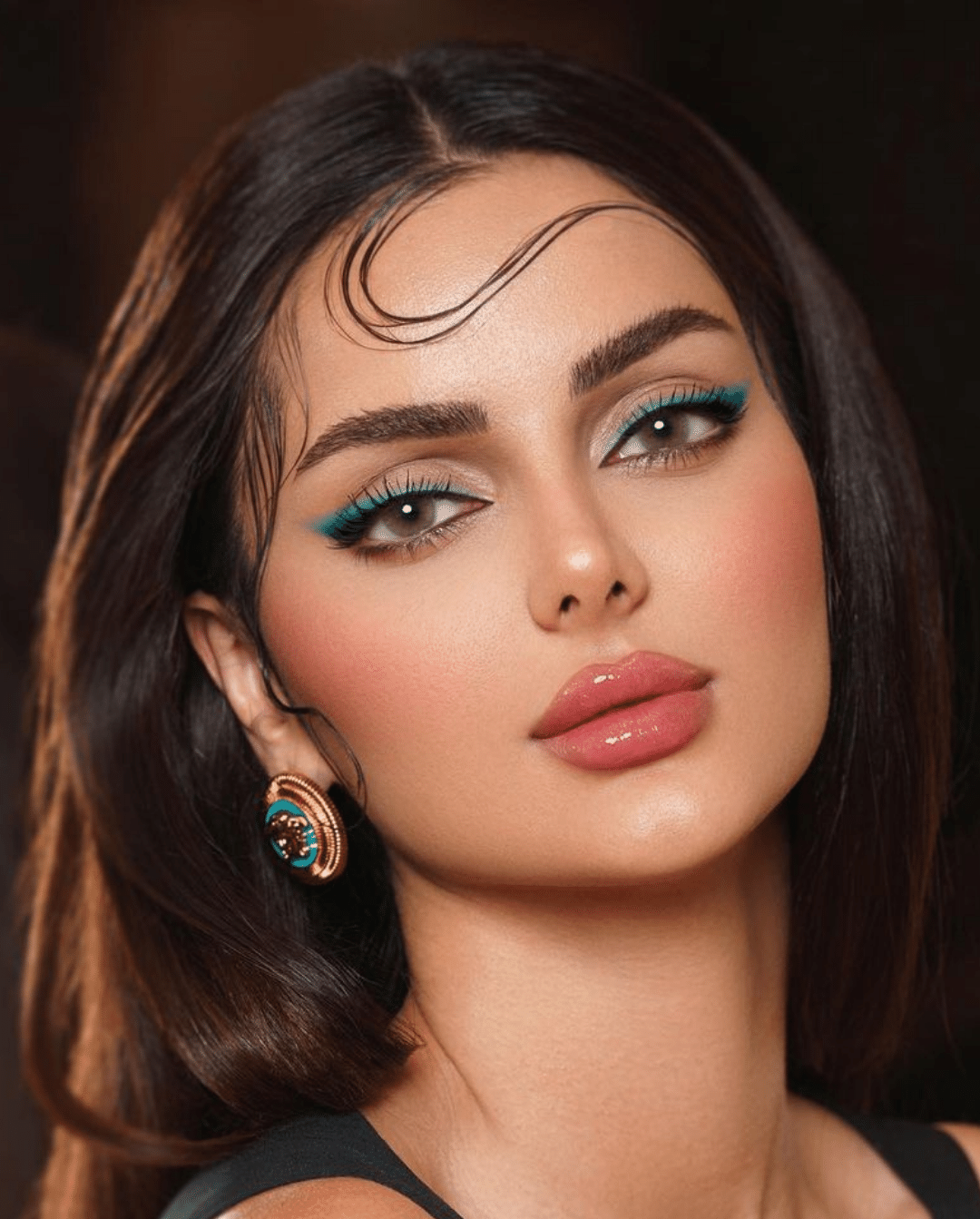 [ Image by Nora Bo Awadh via : instagram ]
Create the perfect Eid makeup inspired by Saudi makeup artist Nora Bo Awadh. In this vivid look the eyeshadows are not blended but defined and clear to form a smooth bold eyeliner. To create this look draw a bold colorful eyeliner using any preferred matching eyeshadow. Then add a second layer of eyeliner but this time, it's a fine and black one to
enhance the eye's shape
.
On the cheeks, the makeup artist used nude pink colors that perfectly matched the lipstick. While the turquoise stones on the earrings matched the eyeliner and the dress. To achieve the best of this look focus on the eyes and give your lips the vivid and glossy lipstick for Eid day makeup.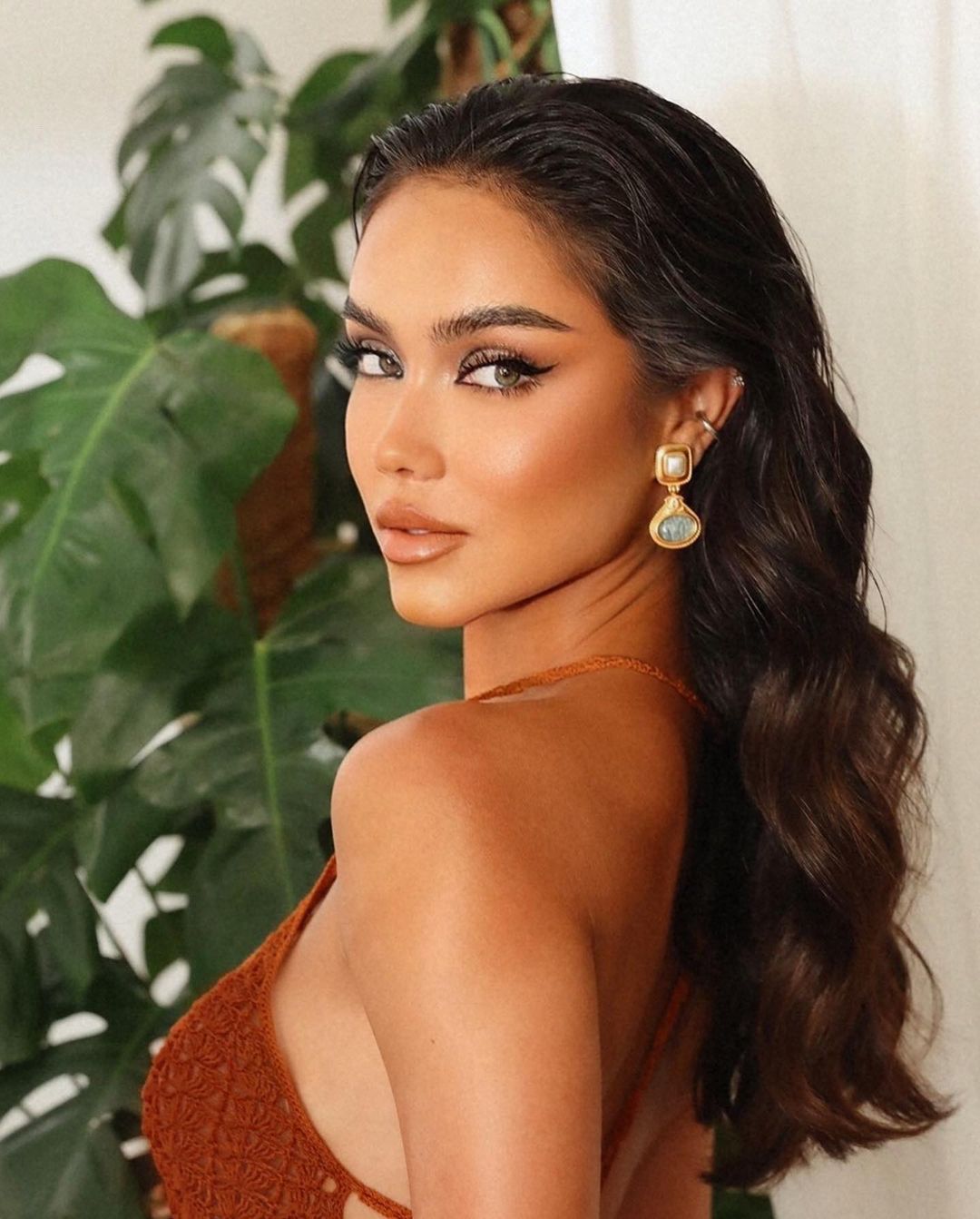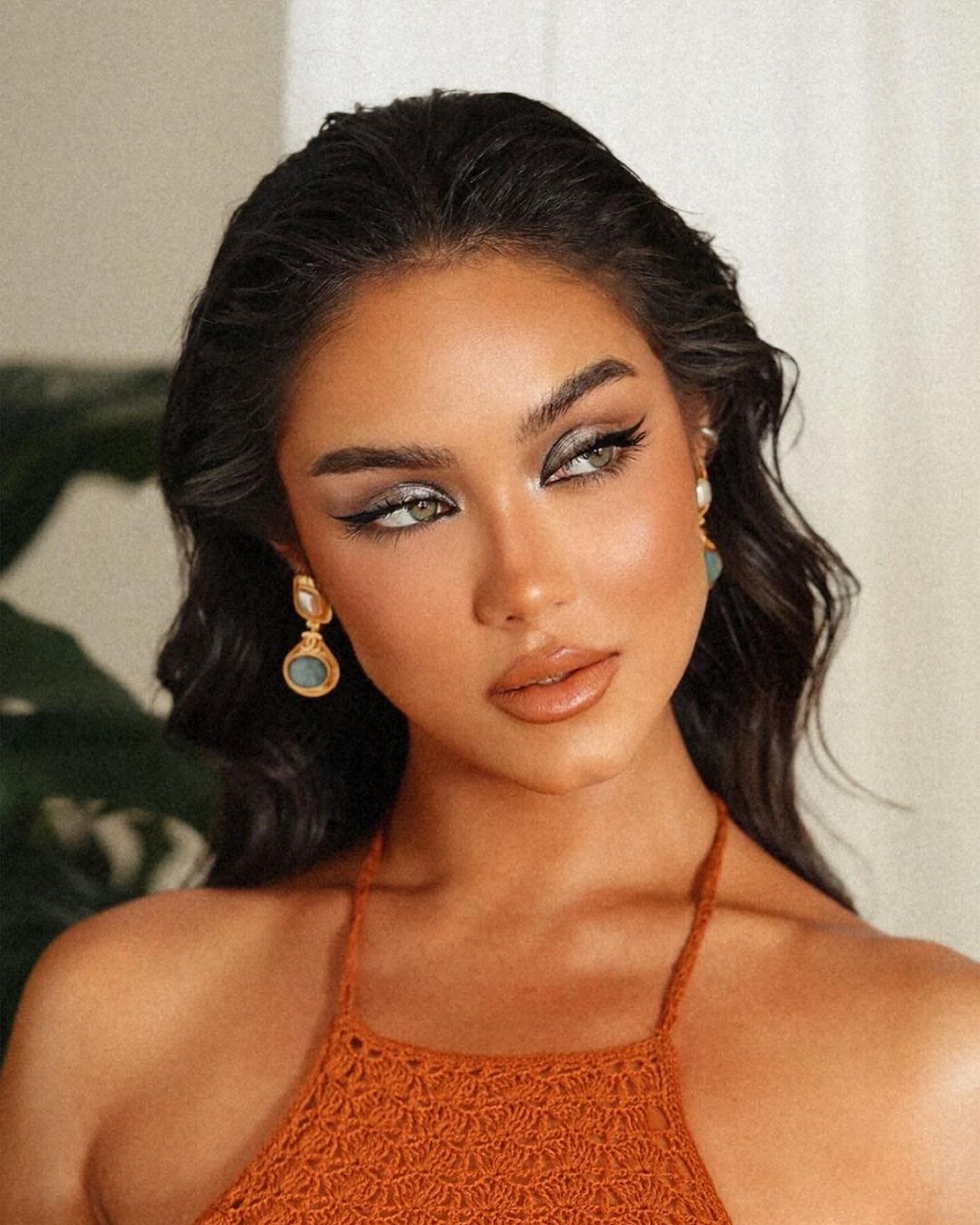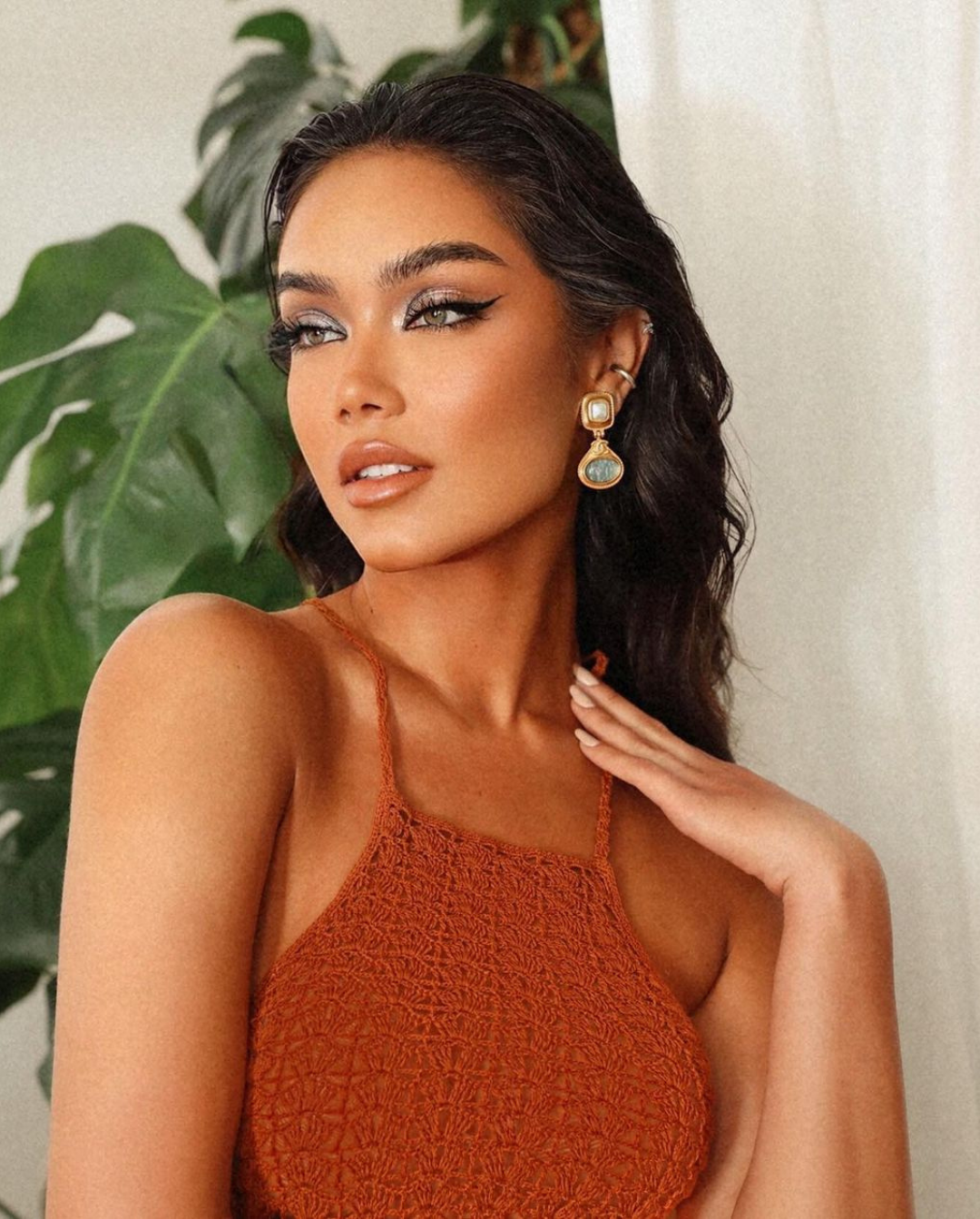 [ Image by Waad Alturki via : instagram ]
Get inspired by the Saudi makeup artist Waad Alturki for Eid makeup! If you've got a tan already, then this makeup is made for your Eid & summer different looks.
Start with bronze makeup which is all about earthy colors, bronze and gold highlights. Then complete the Eid makeup by applying smokey eyeshadows on the upper eyelid to standout the eyes. For an extra stunning look try wearing contact lenses in colors that tend to Hazel, brown or green. The makeup artist chooses a wet hair look for a more natural and beachy feel that could be one of your choices too.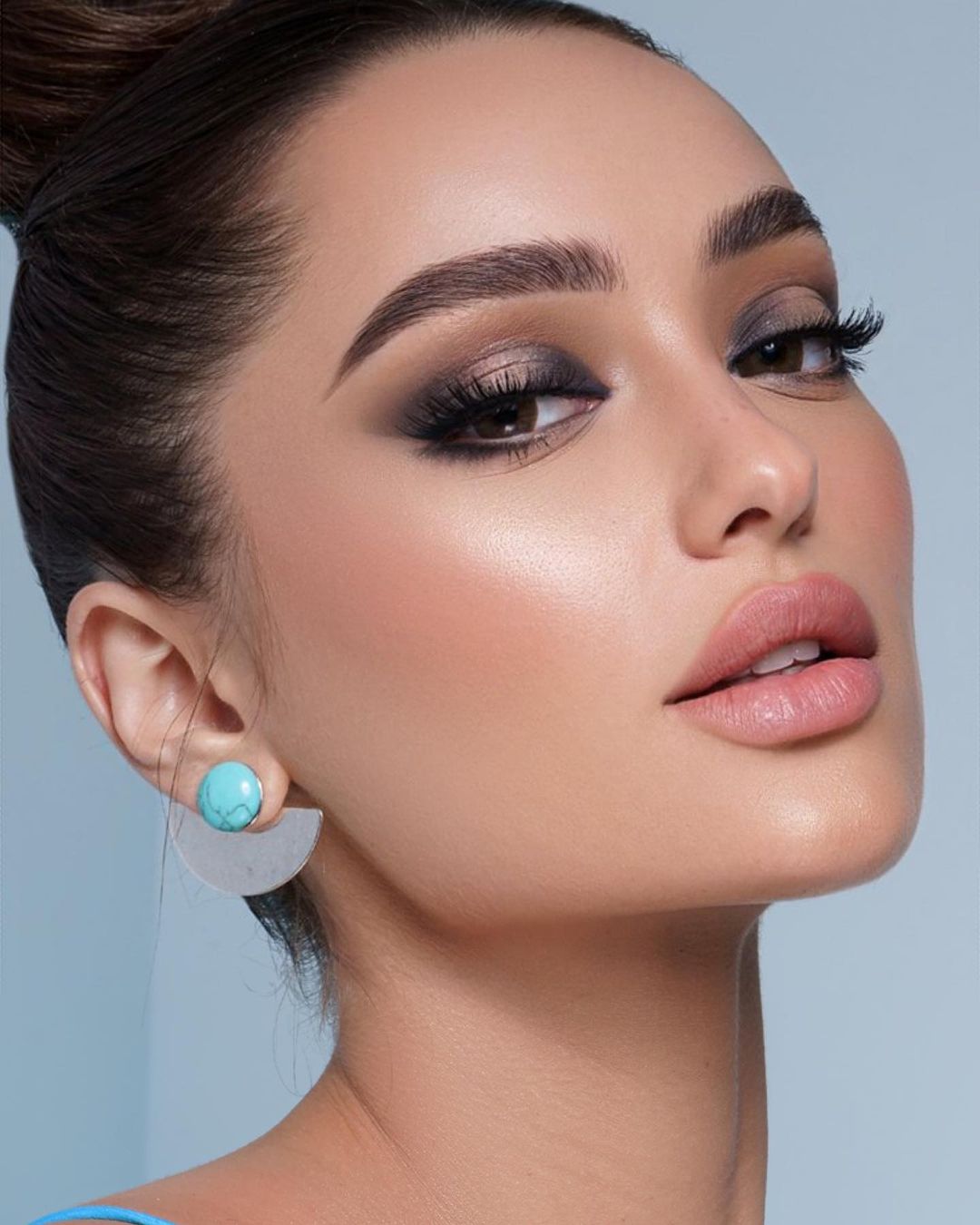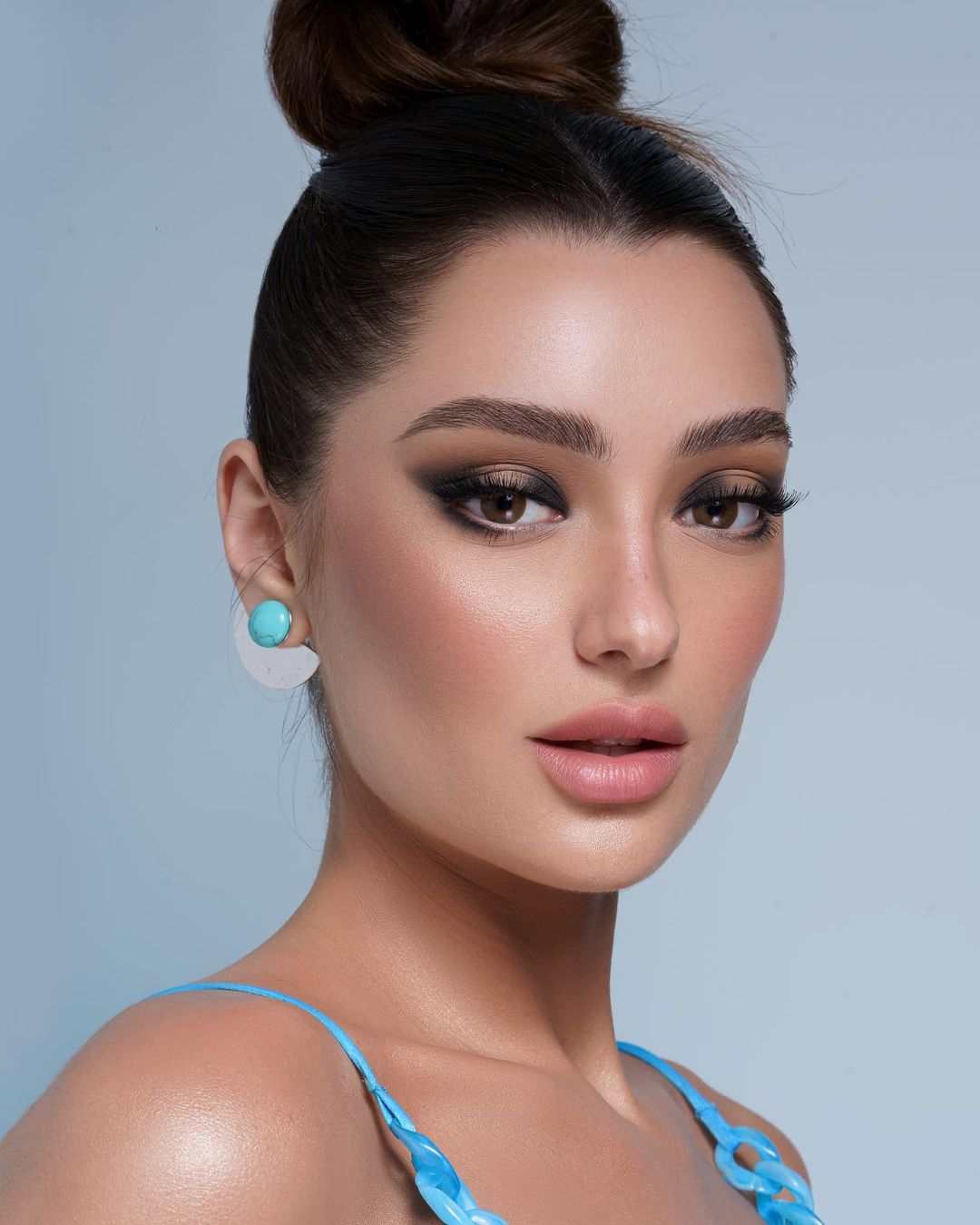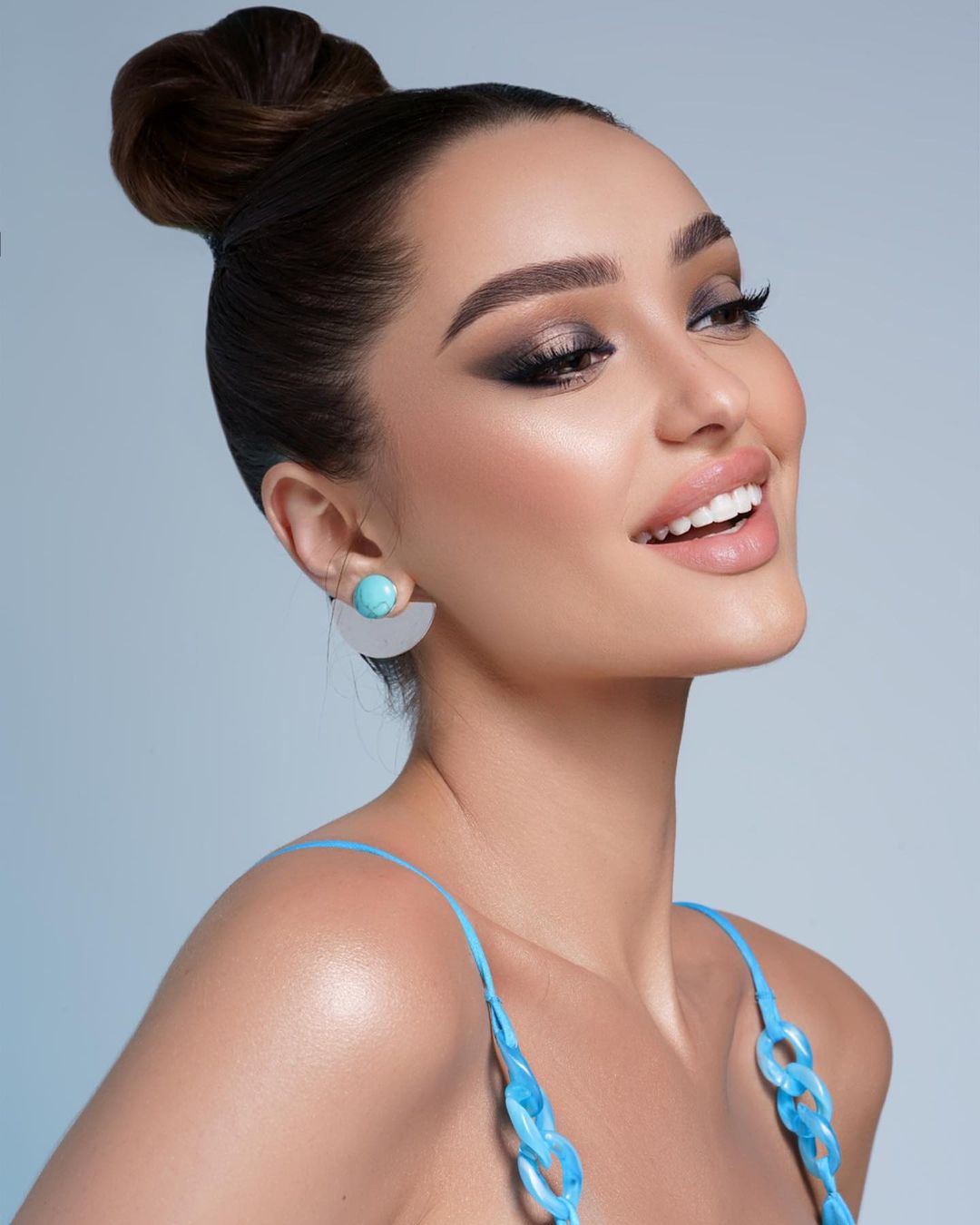 [ Image by Sara Alsubaie via : instagram ]
Another day, another look! A smokey black and gold eyeshadow by Sarah Alsubaie for your eid makeup at night. The right makeup to wear on the evening of Eid with intense eye makeup that will help to draw the attention to your eyes.
The light pink lipstick that combines with the blush and skin tone will  give balance to your eid makeup. In this look, the hairstyle is a nice match for the summer climate. It allows you to enjoy all eid gatherings held outdoors during summer.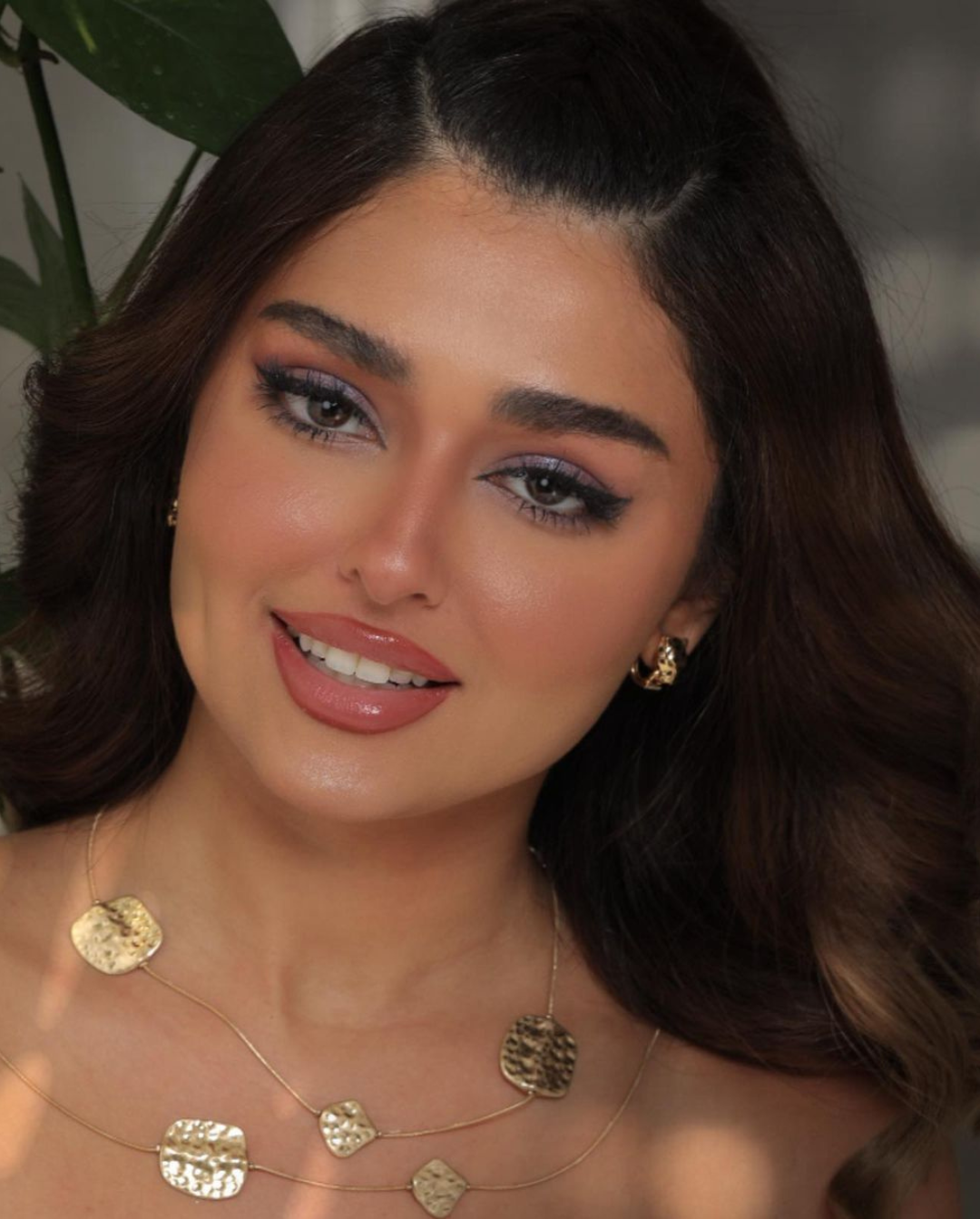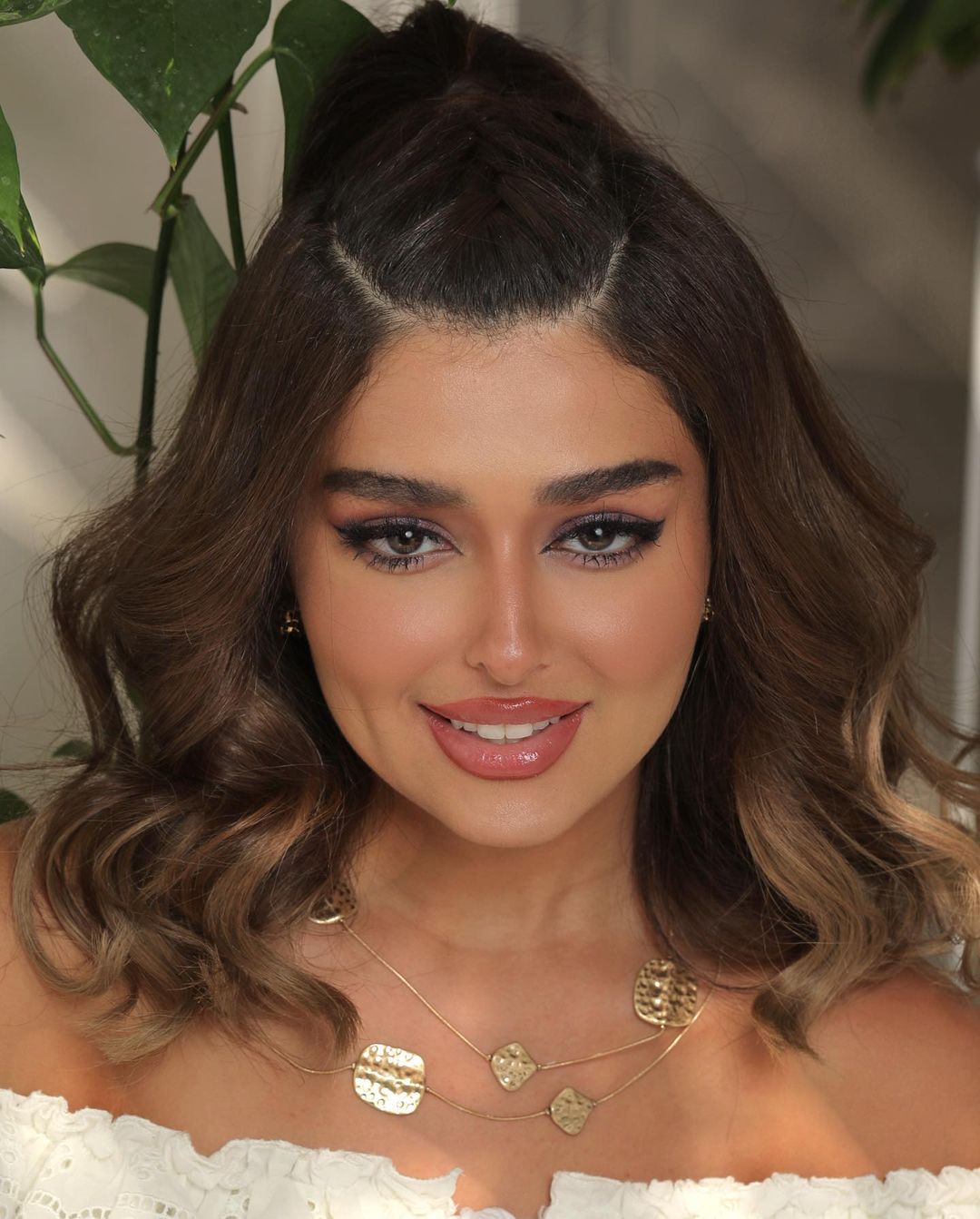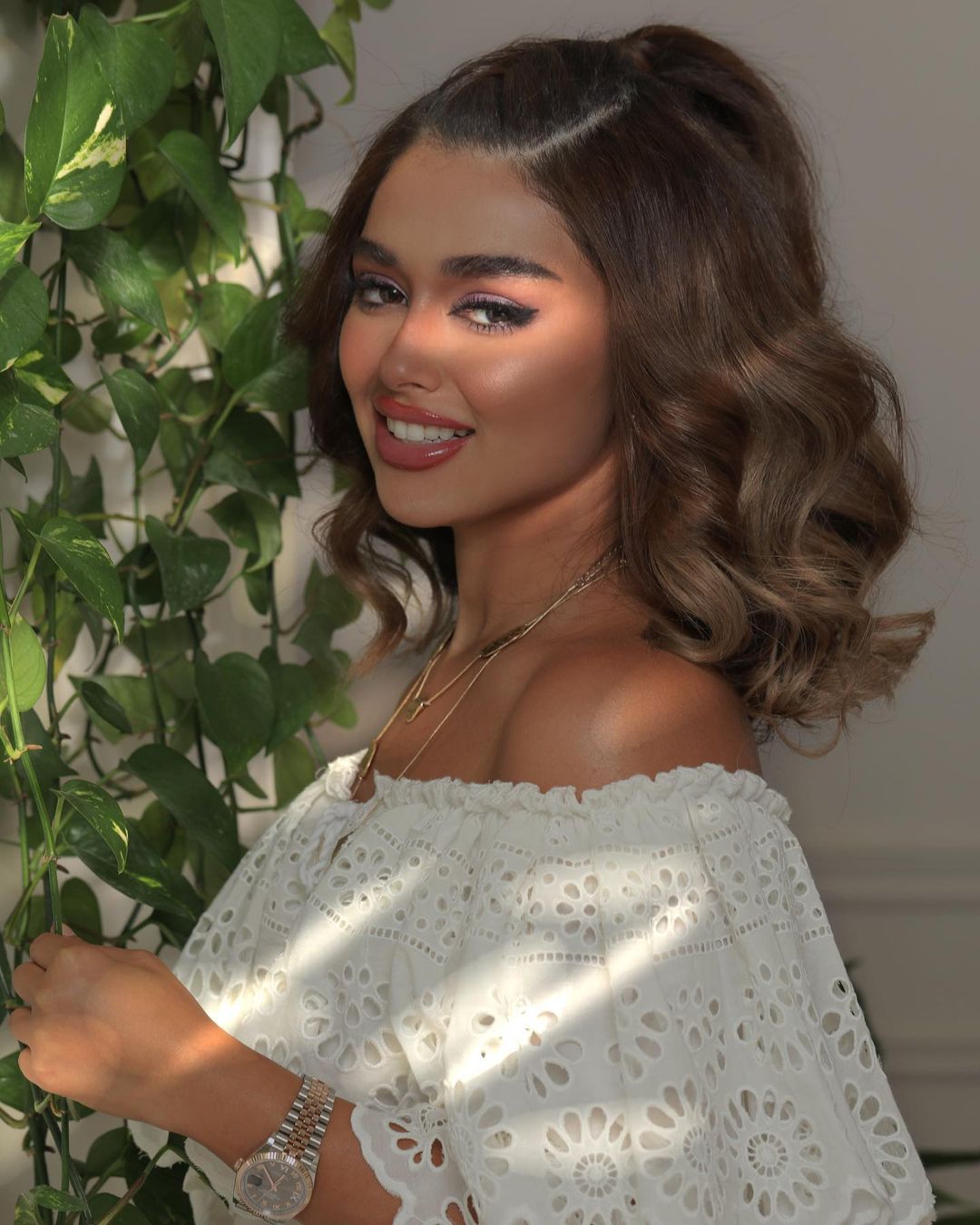 [ Image by Lujain Qaffas via : instagram ]
Or take inspiration from makeup artist Loujain Qaffas for your Eid makeup. A new look features a fresh and gorgeous look for Eid. Certainly the best way to combine the summer look with the Eid vibes is with this makeup, it has natural colors as well as the Arabic touch of bold eyeliner along the eyelid.
This look relies on applying eyeshadow only on the upper eyelids. We recommend using light, summery colors like pastels, pink and yellow, which should match your dresses, of course. Make your eyes pop by applying a bright eyeshadow or by adding a little glitter afterward.
Eid makeup look 2022:
Makeup was and still is a fabulous form of art with an endless variety of ways to create it. Which cannot be entirely limited by a certain time. 
However, summer has always been the perfect opportunity to enjoy adding sparkling colors in everything including makeup. At the moment,  radiant and refreshing colors are being unleashed announcing the beginning of summertime. 
This season's makeup reflects the vividness of the hottest time of the year. That explains why Eid makeup is all about exploring with lively colors.  And alot more of adding your own touches as well as trying to rejuvenate your look constantly. 
Several makeup trends are now surfacing and making their way as suitable options for

eid makeup

, such as: dewy makeup, the colorful and white eyeliner, glowy cheek highlighter and many more. For the ladies who can pull off multiple colors eyeshadow look, luckily for them eye colorful makeup is still a popular option to go for. 
If bold and colorful makeup looks, tricks and tips interest you and would like to see and know more about them. Check out the next article:
Makeup Trends You're Going To Love