Fight Breast Cancer before it begins
Because a better world is where women can thrive, as when they do humanity thrives too! the arrival of

October marks the pink event of International Breast Cancer Awareness month. In spirit of rising

awareness HNAK is keen to tell you that it really cares for your health, beauty and wellbeing too. Thus, in

this article you will find the answer to how and what is breast cancer? With highlight to initiatives made

by our beloved kingdom and a world leading cosmetic brands aims to spread awareness among women of

Saudi Arabia and the world about this type of cancer and how one step can save your life.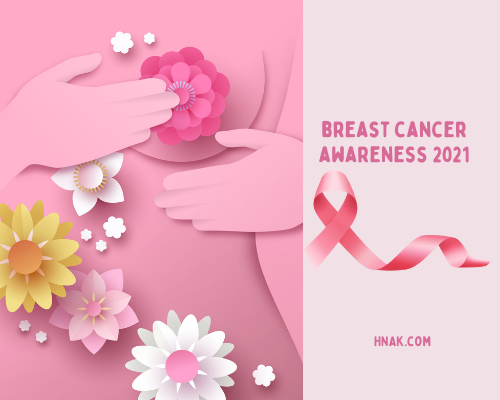 Breast cancer is considered the most prominent cancer type in the world, and approximately all diagnosed

ladies have no specific common reason to put them under risk factors except for being a female aged over

40 years old. The incidence of breast cancer among men does not exceed 0.5-1%, and treatment for men

follows the same procedure as for women.
According to World Health Organization: there are certain factors increase the risk of breast cancer

including obesity, family history of breast cancer, history of exposure to radiation, reproductive health

history including time of menstruation and first pregnancy, tobacco use and Postmenopausal hormonal

treatment.
There are two main things each woman must know including what can you do to prevent yourself from

getting breast cancer and what can you do to motivate other diagnosed ladies of your surroundings.

Breast cancer surgeon John Williams from breast cancer school of patients encourages all ladies to take

the line, help themselves and do the checkup "If you are 40 or older get an annual mammogram covet

upended all of screening it's all coming back, my main massage to you is make sure you go through the

hassles of trying to get a mammogram order and getting back to getting an annual mammogram, it really

safes lives!" he said.
A regular test and an early breast cancer screening even if you know for a fact that you are living a

healthy lifestyle, is highly advised as early detection increases the cure rate by 95%.

Also, if you are aware that a family member or a friend with a red flag risk of family history, do help

them out to go and check. Being diagnosed fully or partially of breast cancer requires a strong emotional

and psychological support from close people around the patient, as they would experience a state of

trauma, denial, fear and pain. So, always make sure to backbone and stand next to them as a simple love

gesture would defiantly make difference.



The kingdom of Saudi Arabia has shown tremendous efforts in supporting the cause through the years

such as establishing the Saudi Cancer Society in 2004, which provides annual campaigns around the

kingdom to support Breast Cancer Awareness.
It is also worth mentioning that The Saudi Breast Cancer Association 'Zahra' was among the very first

bodies in Saudi Arabia dedicated to raising awareness about the disease and providing support to patients

and survivors. The association hold an annual campaign not for awareness only, rather it offers renewed

awareness issues such as correct misconceptions about breast cancer, workshops, lectures and discussions

with women currently undergoing treatment for breast cancer and women who have survived it.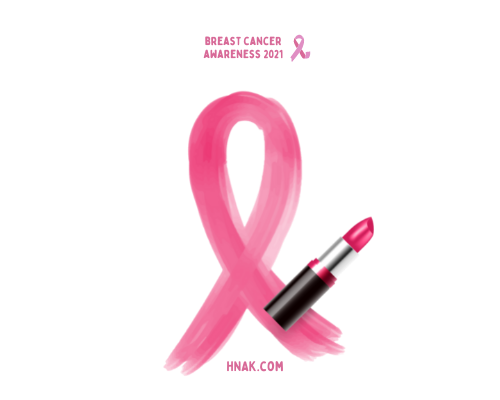 Internationally speaking, breast cancer is a female gender related disease, thus there are many high-end

and well-known cosmetic beauty brands supported the pink cause by spreading awareness, collecting

charity to sponsor diagnosed ladies by launching different pink collections annually.

Nine of which are makeup and cosmetic brands such as Michael Kors, Bumble and Bumble, Roen, GHD

Pink Collection, June Jacobs, Ralf Lauren Pink Pony Collection, Clinique, Bobbi Brown, and finally

Estee Lauder that has created it is very first awareness campaign back in 1992 by its late founder Evelyn

H. Louder, to help free the world from this destructive disease.